10 million at risk of flooding as remnants of Tropical Storm Rosa soak Southwest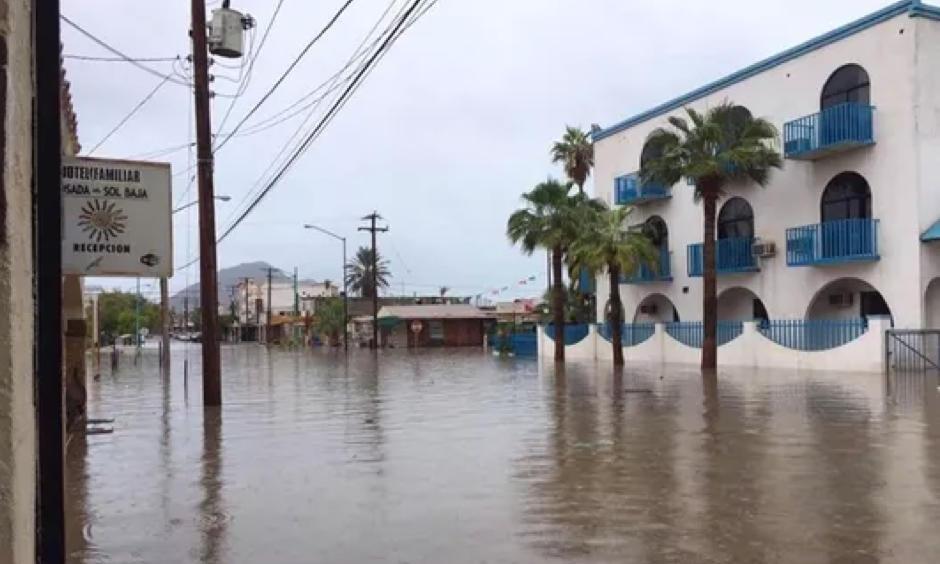 Heavy rain from the remnants of what had been Tropical Storm Rosa soaked the Southwest on Tuesday, and about 10 million people remained at risk of flooding.
The Phoenix area saw widespread rain on Tuesday morning, leading to flooded roads and commuting headaches.
The storm drenched northwestern Mexico on Monday, claiming at least one victim. Mexican media outlets reported that a woman was swept away by floodwaters and drowned in the city of Caborca, Sonora, on the Sea of Cortez.
As of Tuesday morning, the center of what was left of Rosa was located about 300 miles southwest of Phoenix. With winds of only about 30 mph, the system was no longer being tracked by the National Hurricane Center.
...
In southern Arizona, rain Monday flooded streets in Yuma and caused power outages in parts of the city. At least six roads in Tucson were closed because of flash flooding from washes that overflowed.