2,000 evacuated in New Zealand after cyclone causes 'once in 500-year' flooding
by
The Independent via Associated Pres
,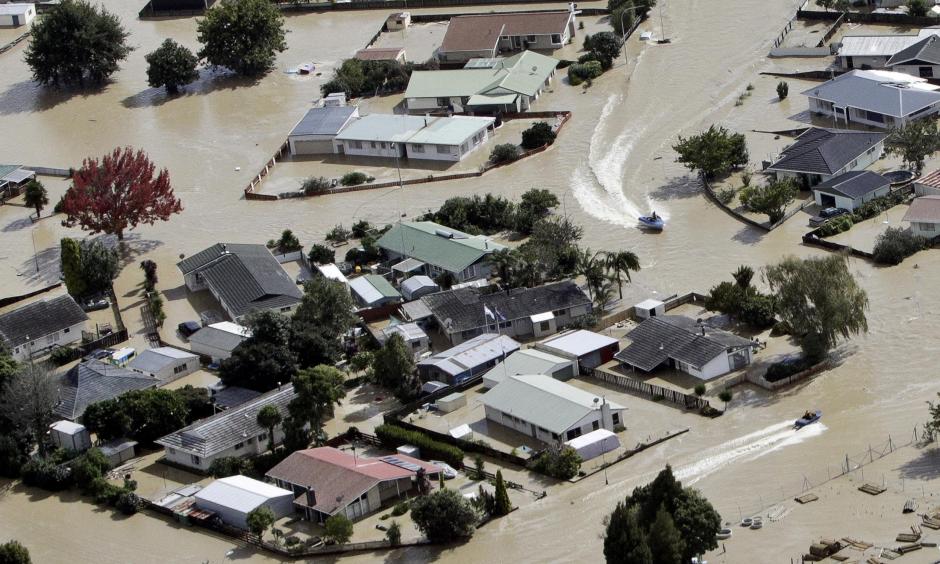 Jet boats and tractors have been used to help rescue around 2,000 people in a New Zealand town after a river burst through a concrete levee, flooding hundreds of homes and businesses.
Authorities declared a state of emergency after the levee failed in the town of Edgecumbe on the North Island.
Tony Bonne, mayor of Whakatane District Council, said the water was more than a metre deep in some homes and one nearby river had reached an all-time record height.
...
Mr Bonne told Radio New Zealand the flood was a "once in 500-year" event. "There is danger, with the huge volumes of water coming down the river, we have grave concerns for the town of Edgecumbe," he said. "This has all happened really quickly ... there is a wall of water going through Edgecumbe at the moment."