Publication Date February 2, 2017

7 facts on the crack in the Antarctic ice shelf



 Antarctica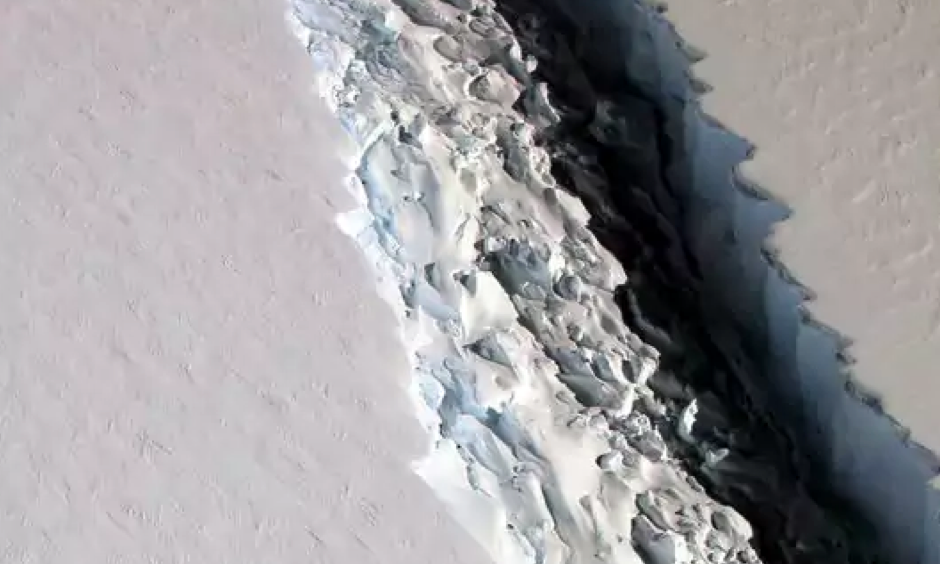 A giant iceberg larger than Rhode Island is set to break off Antarctica, likely in the next few months.
Scientists are keeping a close eye on the ever-growing crack in an Antarctica ice shelf that will eventually lead to the iceberg's formation.
Swansea University professor Adrian Luckman, a scientist with Project MIDAS, which is keeping close watch over the rift, answered many of the burning questions about the imminent shearing of the iceberg.
...
The ice shelf is already floating, so when a part of it detaches — the iceberg — no extra water is displaced. Project MIDAS research shows the remaining ice shelf may be less stable and could follow the example of its northerly neighbor Larsen B, which experienced an acceleration of glaciers upon its ice shelf break-up. Other scientists expect the ice shelf to regrow. Only time will tell.