Alaska Rivers Smash Records for Earliest Spring Ice Breakup
,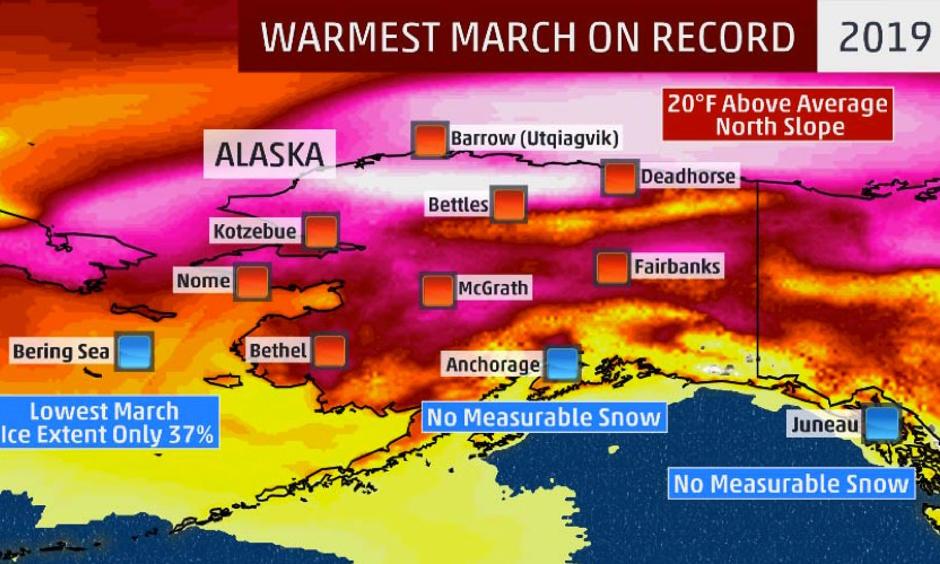 Two Alaskan rivers have smashed records for their earliest spring ice breakup in about 100 years of records after recent mild and record-breaking temperatures.
A large tripod placed on the ice of the Tanana River in the town of Nenana made its move downstream after the ice gave way at 12:21 a.m. AST Sunday, making it the earliest date it has done this in 103 years of records. Nenana is located about an hour drive southwest of Fairbanks in Alaska's interior region.
The tripod is used for an annual contest called the Nenana Ice Classic, which allows people to purchase tickets for the day and time they think the ice under the tripod will break up, earning the winner(s) a split of the jackpot. But it also serves a purpose in climate records since the ice breakup at this location has been tracked the longest for any river in the United States, according to Alaska-based climatologist Dr. Brian Brettschneider of the University of Alaska-Fairbanks.
The earliest that ice has broken open at Nenana prior to this year was April 20 in both 1940 and 1998, according to the International Arctic Research Center at the University of Alaska (IARC). It has occurred as late as May 20 in both 1964 and 2013.
IARC says that ice breakup at Nenana has trended earlier by about five days in recent decades.
Also setting a record is the Kuskokwim River at Bethel, where the ice breakup occurred last Friday. That easily beat the previous record from a few years ago, April 20, 2016.
...
Alaska had its warmest March on record, crushing the month's previous high mark set in 1965 by more than 3 degrees Fahrenheit. February was also much above average across central and western Alaska.