'Almost Everything Is Destroyed': Cyclone Idai Leaves Mozambique's Fourth-Largest City in Ruins
,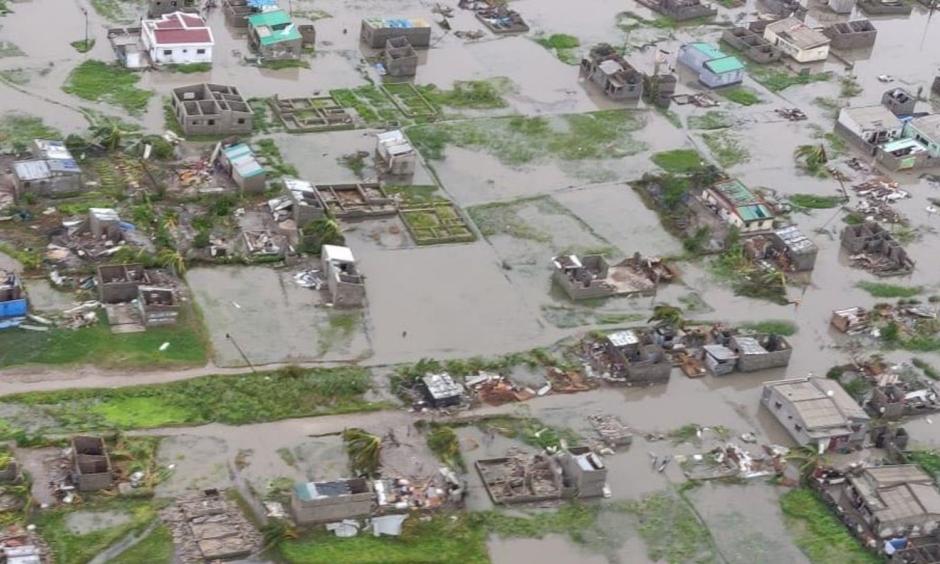 On March 15, a rare, giant cyclone made landfall in Mozambique before making its way west to Malawi and Zimbabwe. By Saturday, Cyclone Idai had dissipated, but not before causing widespread infrastructural damage throughout eastern Africa and claiming more than 200 lives, reports Al Jazeera.
The Mozambican city of Beira, the fourth largest in the country, is "90 percent" destroyed, according to a preliminary estimate by Jamie LeSueur of the International Federation of Red Cross and Red Crescent Societies (IFRC). With a population of more than 500,000, Beira's recovery is bound to be long: Aid workers couldn't reach the city until Sunday because flooding cut off roads, and IFRC team lead LeSueur said "almost everything is destroyed."
Mozambique had received some 5.5 to 7.4 inches of rain in 24 hours in the week before the storm even hit. Seven people died then, and more than 30,000 were already experiencing displacement, according to ReliefWeb. The cyclone's heavy rainfall—it was expected to drop up to 18 inches onto Mozambique—has only made things worse.
This cyclone was, indeed, unusual, as it's the seventh cyclone in the Indian Ocean this season.
...
It's hard to say whether climate change had an influence on this cyclone, which was big but not unprecedented for the region. But the strongest cyclones have grown more common in the Southern Indian Ocean since 1994, according to a 2018 study, and their frequency is likely to continue increasing as our oceans warm.