In the Alps, Keeping Tabs on Melting Ice
,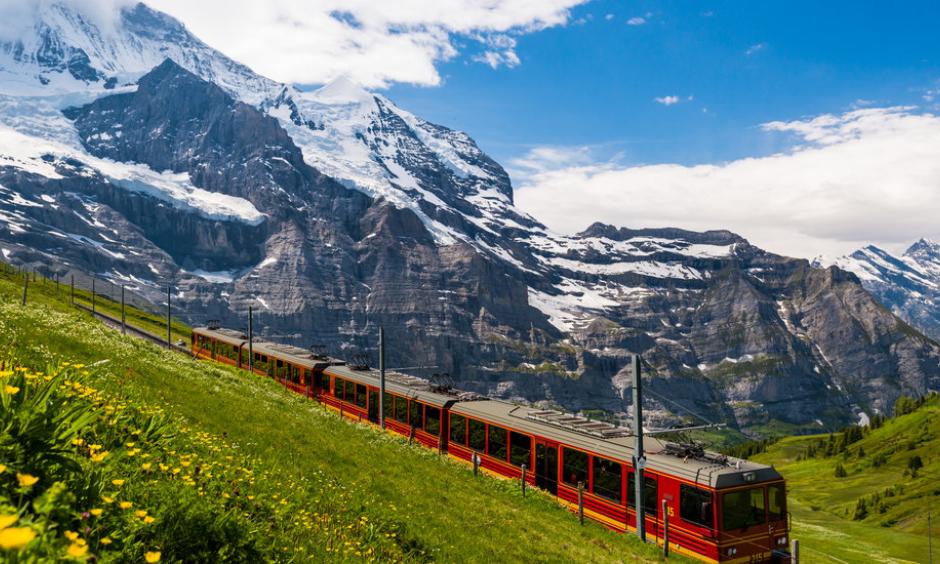 Crumbling mountains and unsteady glaciers are familiar challenges in the Alps, a region with a long history of aggressive engineering against the elements. But climate change is altering the landscape and its hazards in ways that scientists are still trying to understand, even as new technologies are helping them to predict when disaster could strike. As average temperatures continue to climb, some glaciers that have long threatened communities will retreat, or even disappear completely. Others — like the Planpincieux Glacier on the Mont Blanc massif in the Alps, which recently made headlines when authorities closed roads and evacuated mountain huts because of the threat of collapsing ice — will present new dangers to the people below them. The challenge confronting scientists and authorities is to identify those areas where catastrophe is imminent, and then do their best to get people out of harm's way.
Watching for movement
The Jungfrau Railway is a case in point. In the fall of 2015, scientists noticed that cracks had begun to form near the bottom of the glacier that clings to the stony western flank of the Eiger, a 13,015-foot mountain through which the train passes on its way to the Jungfraujoch. The scientists' measurements showed that up to 2.8 million cubic feet of ice — enough to fill the barrels of more than 10,000 concrete mixing trucks — appeared unstable. If that entire mass of ice were to come off in one fell swoop, the scientists' modeling revealed, the resulting avalanche could strike the Eigergletscher station, a stop along the Jungfrau Railway where tourists often disembark to snap photos and admire the views.