Ascension officials: 15,000 homes, busineses flooded so far; levee overtopped
,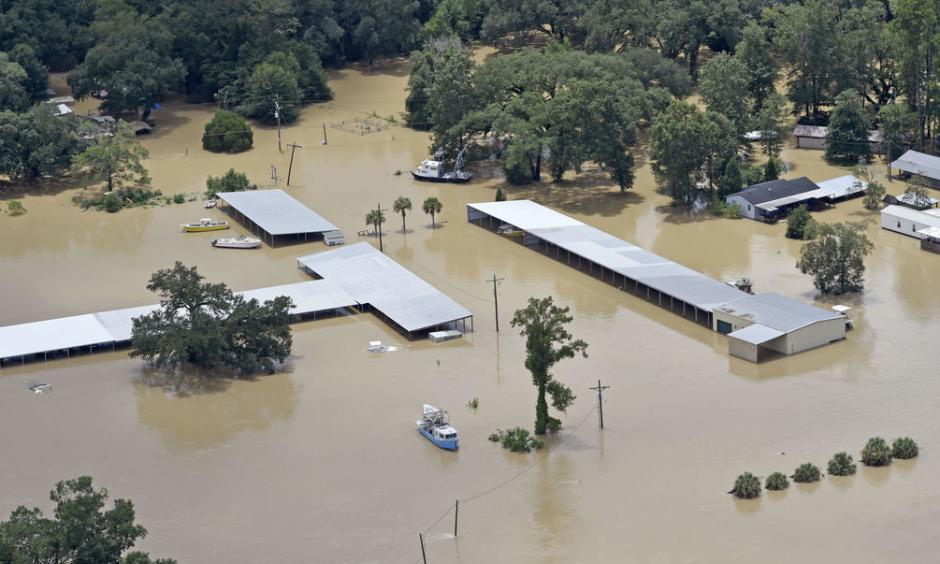 In a nighttime message, Ascension Parish officials underscored the need for residents to evacuate from the flooding threat in Sorrento and the Ridge Road area off Bluff Road, saying a "a major impact" is expected.
In Sorrento area, high water was expected to overtop Airline Highway and nearby railroad tracks and inundate the town.
At 10:30 p.m. Monday, officials said in a statement that impacts were expected in six to eight hours, or early Tuesday morning.
"I cannot stress to our residents enough the magnitude of this situation," Meredith Conger, parish homeland security planning and intelligence officer, said in the statement Monday. "This type of historic flooding has never been seen before and we are not out of danger yet."
Voluntary evacuations had already called for in those areas earlier on Monday.
...
Close to a third of all homes in Ascension Parish were flooded by Monday as important pieces of the parish's flood protection system along the Amite River were overcome by the inundation from historic levels of high water along the Amite, Bayou Manchac and other tributaries