Baton Rouge floods broke a record many thought would never be broken
,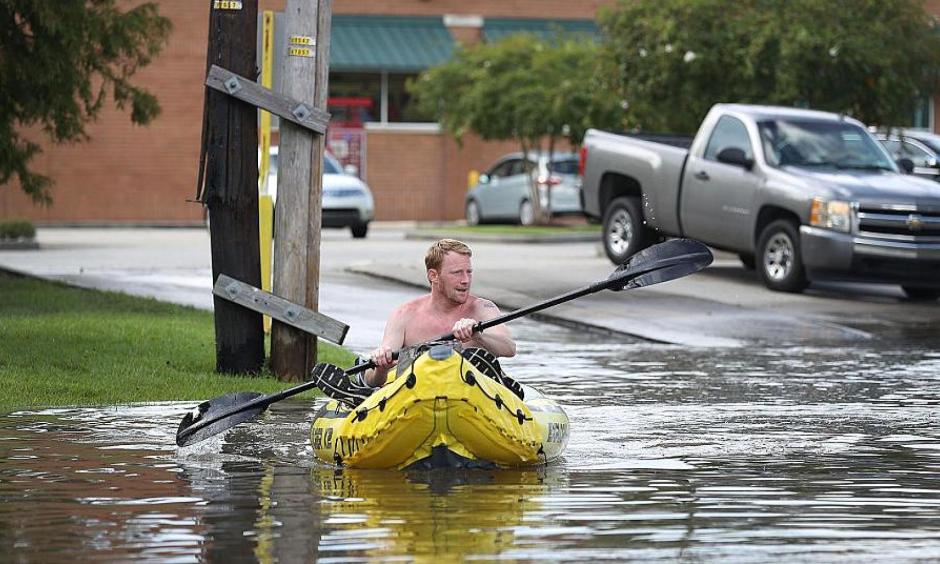 The flooding in Louisiana is breaking records many never thought could be broken.
"We have crushed the previous records, is probably the best way to put it," said Louisiana State Climatologist Barry Keim in an interview with CNBC. "The amount of rain is absolutely extraordinary. Nobody expected it."
In just two days 21.86 inches of rain fell in Livingston, Louisiana, according to National Weather Service gauges. Keim noted that tops the threshold of 20.7 inches for a 1,000-year rainfall event for that period.
But other gauges measured more than 31 inches in Watson, Louisiana. That staggering total left many climate scientists and meteorologists scratching their heads, Keim said.
Several rivers have flooded far beyond record levels set during a severe flood 33 years ago — a flood that was itself so severe, few believed it could be topped.
The Amite River reached such heights in 1983 that levees were later built to the record-breaking levels seen that year, The Advocate reported.
The animation above, from NASA's Earth Observatory, shows regional rainfall totals, at three-hour intervals from Aug. 12-14. The data come from the Global Precipitation Measurement network of satellites.
But this week's flooding blew past that record by a wide margin of almost 5 feet in the same area, something many hydrologists never thought would happen, said Bob Jacobsen, a Baton Rouge-based engineer who has worked on flood protection with local levee boards.
The Amite River at Denham Springs, near Baton Rouge, reached a 46.2 feet earlier this week, astonishingly higher than the 41.5 feet record seen in 1983.
"It would be like breaking a marathon record by 12 minutes," Jacobsen said. "You can have a record that you can expect to be broken by a little bit, but not by 10 percent."
...
[T]here is already evidence that a heavy downpours are becoming more severe since the early 1990s, according to the National Climate Assessment. The Northeast and Midwest already have experienced increases in flooding events.
And David Easterling of NOAA's National Centers for Environmental Information told The New York Times that increased rainfall flooding and "is consistent with what we expect to see in the future if you look at climate models."