Battered! Heavy rains destroy roads, bridges; flood communities
,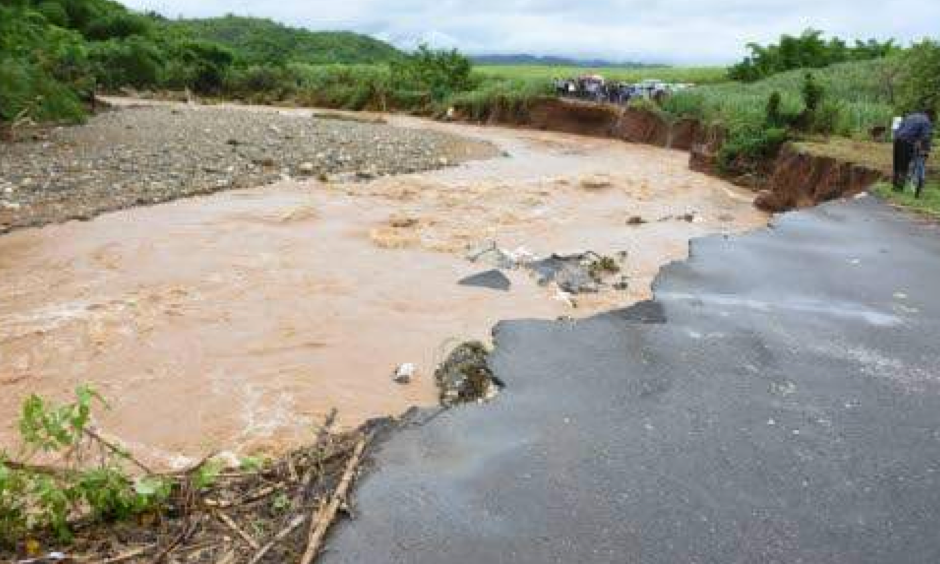 Article excerpt
The Government says it is too early to give an estimate, but the cost to the country from relentless rains over the past three days could be staggering, considering that the damage from showers just a few weeks ago was preliminarily put at close to $500 million. It was only on Monday that the local government ministry allocated $175 million in emergency funds to six parishes to help restore access to communities which were cut off as a result of those rains.
And now, three days of heavy rains associated with a trough across the central Caribbean have again wreaked havoc on the island's infrastructure, dumping up to a month's volume of rainfall on some areas, washing away bridges, tearing up roads, forcing rivers to burst their banks, and leaving a number of Jamaicans marooned.
While there were no reports of deaths up to yesterday evening, more than 30 people have so far had to be rescued by the Jamaica Defence Force and the Jamaica Fire Brigade.
The Office of Disaster Preparedness and Emergency Management (ODPEM) says the community of Aenon Town in Clarendon — the hardest hit parish — was inundated by up to 17 feet of raging waters.