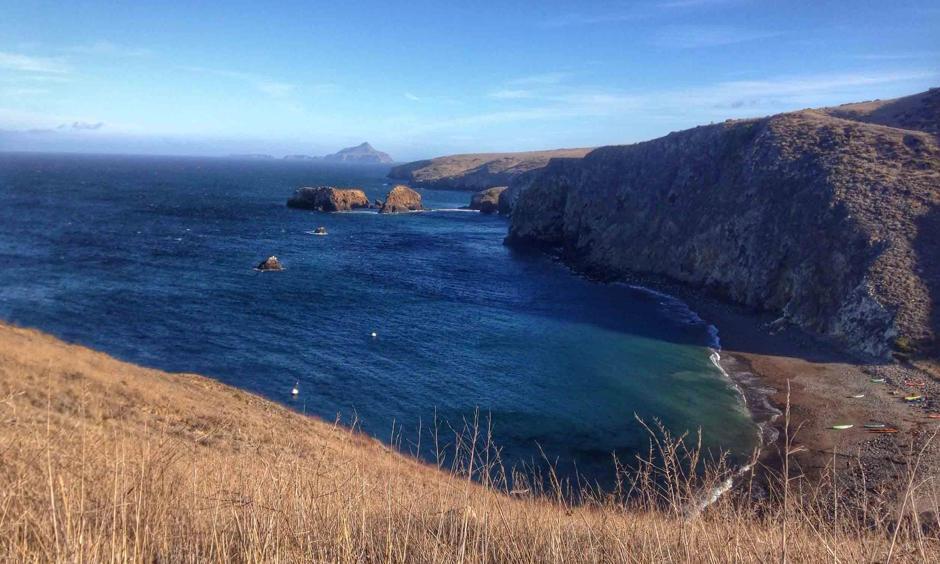 And to think it was all right there in her garage.
A load of boxes pulled from biologist Dale Straughan's home yielded a veritable treasure trove for UC Santa Barbara researchers studying the impact of climate change on coastal biodiversity in California.
To Jenifer Dugan, a research biologist at UCSB's Marine Science Institute (MSI), Nicholas Schooler, a Ph.D. student in UCSB's Interdepartmental Graduate Program in Marine Science, and David Hubbard, an ecologist at MSI, Straughan's field notes and data on California beaches were scientific gold. Beginning in 2009, the UCSB team worked closely with Straughan to compare present-day results to her original data sets. They resurveyed a subset of the more than 60 California beaches from Morro Bay to San Diego that Straughan and her colleagues had surveyed on multiple dates from 1969 to 1980.
Because the Earth's climate has changed dramatically since then, the researchers sought to determine whether and how biodiversity had decreased and to explore the processes responsible. Their findings appear in the journal Ecology and Evolution.
...
"Our beach site at Isla Vista is a good example of what the future holds as sea level rises against a resistant boundary of either natural bluffs or manmade coastal armoring and buildings like those along urbanized stretches of the coast," Schooler explained. "We are losing ecologically important intertidal animals, such as beach hoppers and insects, from the upper beach zone, and this is likely to happen to more and more Southern California beaches as sea level rises."
The bluff-backed Isla Vista beach site had the highest percentage loss of habitat of any beaches the UCSB team surveyed. Such beaches experience a phenomenon called coastal squeeze because they have no room to move inland. "We saw a narrowing of the beach and a change in sediment size that was associated with a decline in the whole community, particularly in the upper beach animals," Schooler said.
Beaches backed by dunes, such as that at Coal Oil Point Reserve less than a mile west of the UCSB campus, have room to move inland and are projected to be more resilient to sea level change. But, Dugan noted, on bluff-backed beaches and those with man-made seawalls or revetments, the first species to disappear are those that feed on kelp wrack and live in the damp and dry sand of the upper beach zone.