Beastly storm to slam East Coast with damaging winds, coastal flooding
,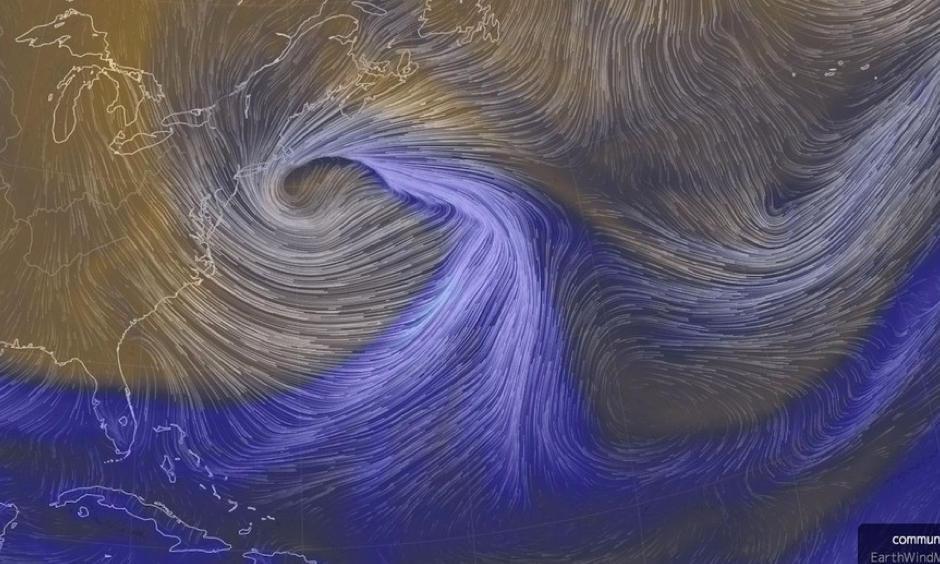 The Mid-Atlantic and Northeast are in for a wild ride during the next few days as a nor'easter rapidly intensifies off the East Coast of the U.S. The storm will bring with it an array of life-threatening hazards, from record-breaking coastal flooding and hurricane force winds, to cement-like wet snow that will bring down trees and power lines.
The storm will undergo bombogenesis, a process in which the minimum central air pressure will drop by at least 24 millibars in 24 hours. In general, the lower the pressure, the stronger the storm.
The rapid drop in air pressure will kick up extremely strong winds, which will help bring air travel to a halt in some of the biggest cities in the country, from Boston to Washington, D.C., due to high winds and heavy precipitation.
Along the Massachusetts shoreline, coastal flooding is likely to exceed all of the benchmark floods of the past, including the Blizzard of 1978, and possibly the highest water level on record in Boston, which was set earlier this winter.
Up and down the coast of eastern Massachusetts, a 3-to-5-foot storm surge on top of high astronomical high tides, coupled with angry seas with building waves, will do significant damage to shoreline infrastructure, including homes and businesses.
...
A sprawling, intense area of high pressure parked over Greenland is serving as a giant stop sign in the atmosphere, pinning storms like this close to the U.S. coast. Such a high pressure area is known as a "Greenland block," and it's a prerequisite for producing a severe winter weather event in the Mid-Atlantic and Northeast.