Beneath a Melting Glacier, a Peruvian Town Prepares For the Worst
,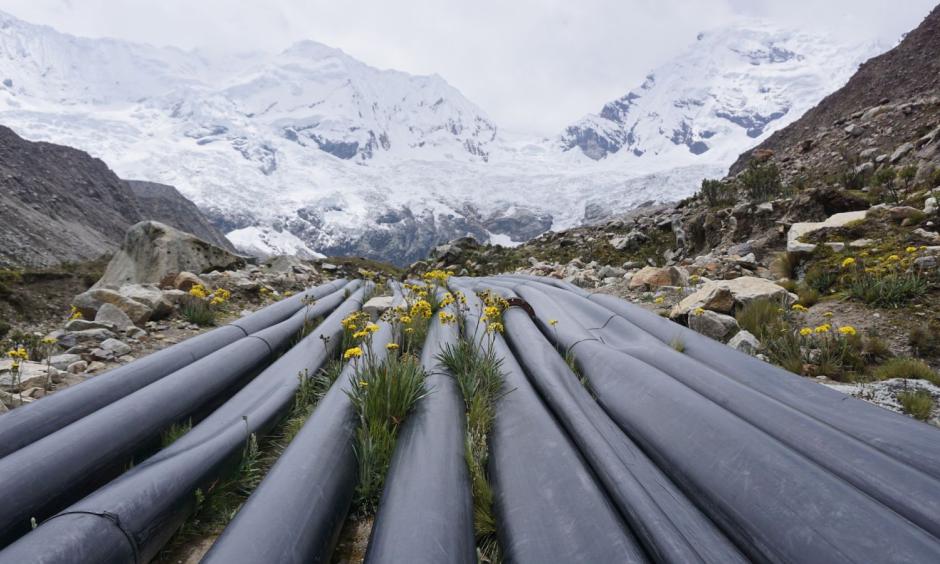 From a stone hut perched on the edge of the glacial lake Palcacocha, 14,980 feet above sea level, Juan Victor Morales radios down to a dispatcher in the city of Huaraz below. He is all that stands between the city and disaster.
Today, it's just a routine call, one the wind-chapped lookout makes every two hours during his fifteen day shift. Speaking into the handset of the CB radio, Morales reports the temperature, the amount of precipitation, and the level of the lake, then pauses to listen to the sound of a distant avalanche.
"Don't worry, that one is far away," he says after the last echo of the avalanche's rumble has faded out. He isn't spooked: After all, there are avalanches here practically every day.
Morales is one of two men tasked with standing sentinel over Lake Palcacocha, which sits high in the Cordillera Blanca mountains east of the 120,000-strong city of Huaraz. His job is to warn the residents of Huaraz in the event of a glacial lake outburst flood—a sudden breach in the lake's natural dam, which could be caused by large chunks of glacial ice from an avalanche falling into the lake.
The displacement of water would create a wave that some University of Texas models predict could be as tall as 100 feet. Such a wave would easily smash through the moraine dam, an accumulation of rocks and sediment that forms along a glacier's edge. Billions of gallons of water would rush down the valley into the city of Huaraz some 12 miles (20 km) away and 3,200 feet (1,000 meters) below, destroying everything in its path.
...
It's a problem threatening not only Huarez, but mountainous communities around the world. As global warming continues unchecked, alpine glaciers from the Andes to the Alps are melting at record speeds, creating a host of challenges for the people that depend on them for water, energy, and food. Now, NGOs and government officials are scrambling to shore up Huarez's defenses while some residents are taking on big energy companies directly—a strategy which could serve as a template for similarly-threatened communities around the world.