Biggest "red tide bloom" in history kills hundreds of tons of marine life in Chile
Los Lagos, Los Lagos, Los Ríos Region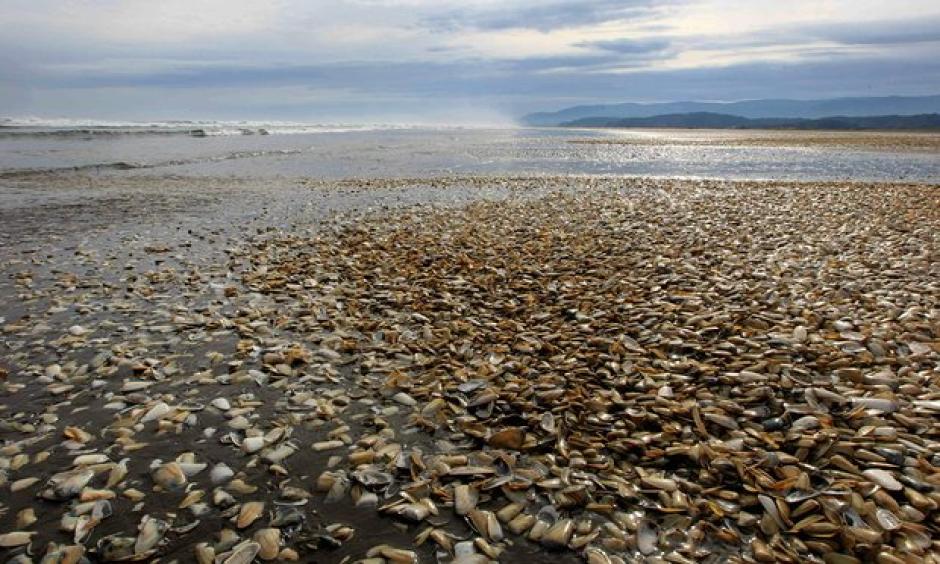 Earlier this year hundreds of sea lions washed up dead in Chile: El-Niño was blamed.
Last summer thousands of sea birds were found dead on beaches in Chile a week after 37 dead whales washed ashore.
Last winter more than 300 whales were found washed up in a remote inlet in Patagonia in southern Chile in one of the largest die-offs on record, researchers said. "It was an apocalyptic sight."
Now the region of Los Lagos, Chile is currently affected by a the biggest "red tide" in its history. The algae bloom has already killed hundreds tons of fish and now millions of mollusks are covering the beach.
The red tide - an algal bloom that turns the sea water red - is a common, naturally recurring phenomenon in southern Chile, though the extent of the current outbreak is unprecedented. Scientists point to an unusually strong El Niño weather pattern this year as a key factor...
"What we are having here is a silent catastrophe, one that affects a lot of people and a vast territory," said Leonardo de la Prida Sanhueza, the regional governor