Bird species vanish from UK due to climate change and habitat loss
,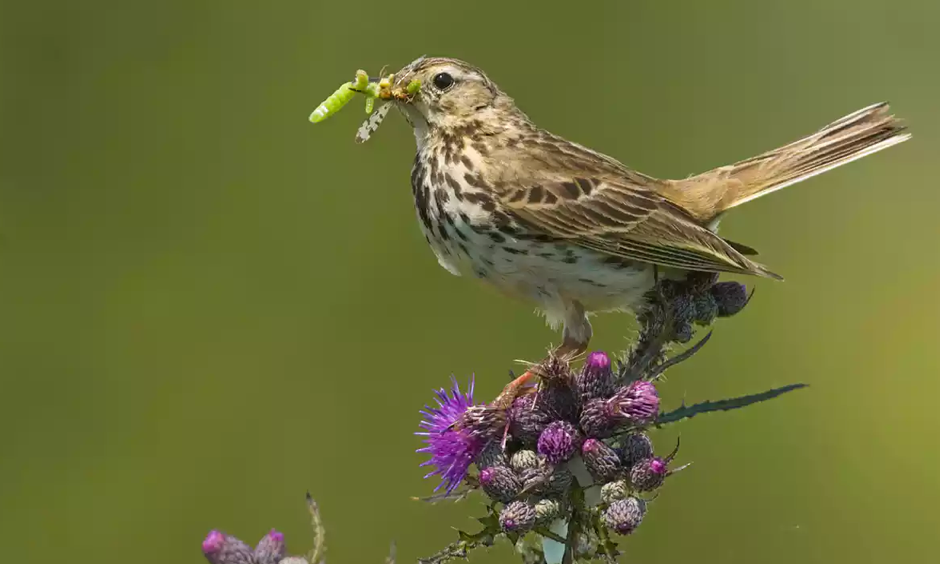 Climate change has already led to the vanishing of some bird species in parts of England, where intensively farmed land gives them no room to adapt to warming temperatures. The revelation, in a new scientific study, contradicts previous suggestions that birds are tracking global warming by shifting their ranges.
The research found that birds that prefer cooler climes, such as meadow pipits, willow tits and willow warblers, have disappeared from sites in south-east England and East Anglia, where intensive crop growing is common.
"Birds are facing a double-edged sword from climate change and declines in habitat quality," said Tom Oliver, at the University of Reading, who led the new study. "In England, birds really look like they are struggling to cope with climate change. They are already being hit with long-term reductions in habitat quality and, for the cold-associated birds, those losses are being further exacerbated by climate change."
"Climate change is with us, here and now, and its effects on wildlife are increasingly well documented," said Mike Morecroft, principal climate change specialist at Natural England, and part of the research team.