'Bomb cyclone' to pummel East Coast, followed by a polar vortex-related cold snap
,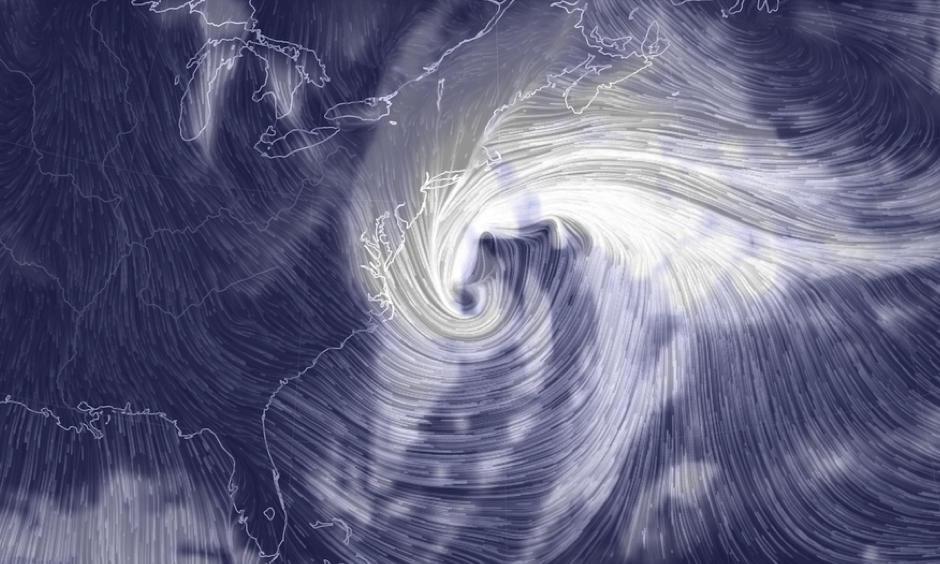 A remarkable storm system is now taking shape along the East Coast, threatening the major cities of the Northeast with near blizzard conditions and full-on polar vortex-related cold, while bringing historic snows to the Southeast.
The blizzard is the result of three distinct disturbances in the atmosphere as well as the intense contrast between the Arctic air mass in place across the East and a subtropical plume of moisture moving up the coast near the Gulf Stream. Non-tropical storms feed off air mass differences, along with upper level disturbances, and these ingredients are quickly coming together for a historically intense storm to form.
In fact, snow, sleet, and freezing rain is already underway across the Southeast, where the heaviest snowstorm on record is possible on Wednesday in Savannah, Georgia, and the first measurable snowfall in 28 years is falling in Tallahassee, Florida.
...
The storm, named winter storm Grayson by The Weather Channel, will also have the advantage of forming in an area off the Southeast coast where the temperature contrast between frigid, dry Arctic air, near-record-warm ocean waters, and comparatively moist subtropical air is at its maximum, allowing the low pressure area to feast off this contrast as if it were at an all-you-can-eat buffet.
...
"Relationships between the ocean and atmosphere are complicated, especially as they relate to explosively developing extratropical cyclones (like the one currently in the forecast)," said Daniel Swain, a climate scientist at UCLA, in a Twitter message.
"But the extreme thermal contrast between very cold atmospheric temperatures over land and an unusually warm nearby Gulf Stream certainly sets the stage for impressive storm-strengthening potential," he added.
...
The winter storm will plow into the Canadian Maritimes on Thursday night, and behind it, the coldest air of the season will pour southward, into the East, from Greenland, Hudson Bay, and the Arctic.
Technically speaking, the cold that will follow the blizzard is associated with part of the polar vortex, which is a circulation of air around the Arctic that plays a role in determining how cold winters are in North America, Europe, and Asia.