California drought update; April showers in NorCal; and La Niña Looms
,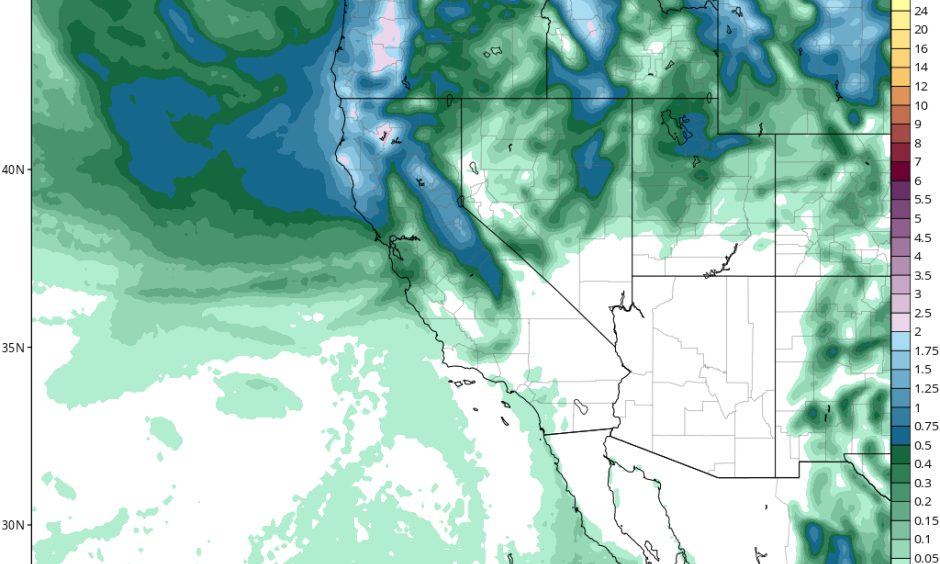 Statewide, snowpack ended up below the long-term average and is now melting rapidly–largely due to warm mountain temperatures which (yet again) persisted through the winter. Many short-term drought indicators have improved considerably in response to this precipitation, and many of California's major reservoirs are actually in better shape than they have been in years.
But while NorCal precipitation this winter was enough to stabilize the long-term accumulated precipitation deficit, it didn't really even make a dent in the still tremendous multi-year shortfall that has developed since 2012.
Further south, this past winter was even more disappointing. Outside of a few brief (but intense) bouts of storminess, the storm track largely stayed north of Los Angeles–bringing yet another very dry winter to the southern third of the state. To add insult to injury, very warm coastal temperatures have persisted through much of the winter. In fact, residents of coastal Southern California have now endured their third consecutive winter with temperatures higher than those during any other winter in living memory prior to 2014. Multi-year precipitation deficits actually increased during 2015-2016 in the Los Angeles area–a frustrating conclusion to a year that initially appeared quite likely to be wetter than average