California Got More Snow This Winter Than Past 4 Total
,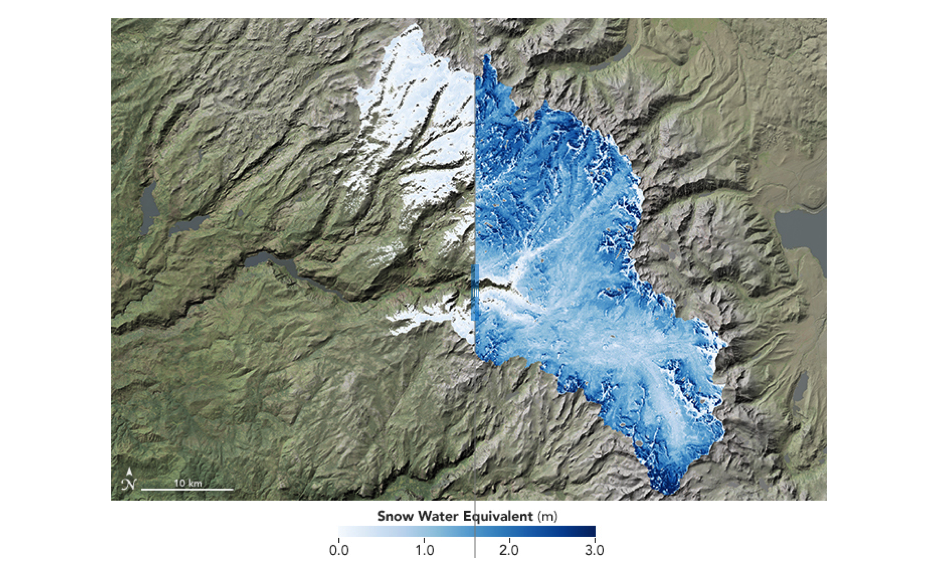 That it was wet this winter in California is an understatement. After four years of drought, the Golden State faced a whiteout of epic proportions.
Mountains were caked in nearly 800 inches of snow and ski resorts are slated to stay open into summer to take advantage of snowpack unseen in years. Reservoirs filled, dams overtopped with nearly calamitous consequences and a once-in-a-decade wildflower bloom sprung up in Death Valley.
New data reveals just how extreme this winter was while also putting the four bone-dry years preceding it in perspective. According to the NASA Earth Observatory, this year's end-of-winter snow water equivalent — a measure of snowpack health taken each April 1 — was greater than the total snow water equivalent measurements taken from 2013-16 in the Tuolumne River Basin.
That basin includes the Hetch Hetchy Reservoir, San Francisco's main water source. Snowpack remains up to 215 percent above normal for this time of year and it contains enough water in the basin to fill the Rose Bowl 1,600 times.
Overall snowpack in the central Sierra Nevada is up to 199 percent above normal for this time of year with other parts of the mountain range reporting similarly prolific numbers.