From Caribbean to Carolinas, Hurricane Matthew Left Devastation in Wake
Fayetteville, NC
St Augustine, FL
Savannah, GA
Jacksonville, FL
Charleston, SC
Myrtle Beach, SC
Charleston Harbor, South Carolina
Folly Beach, SC
,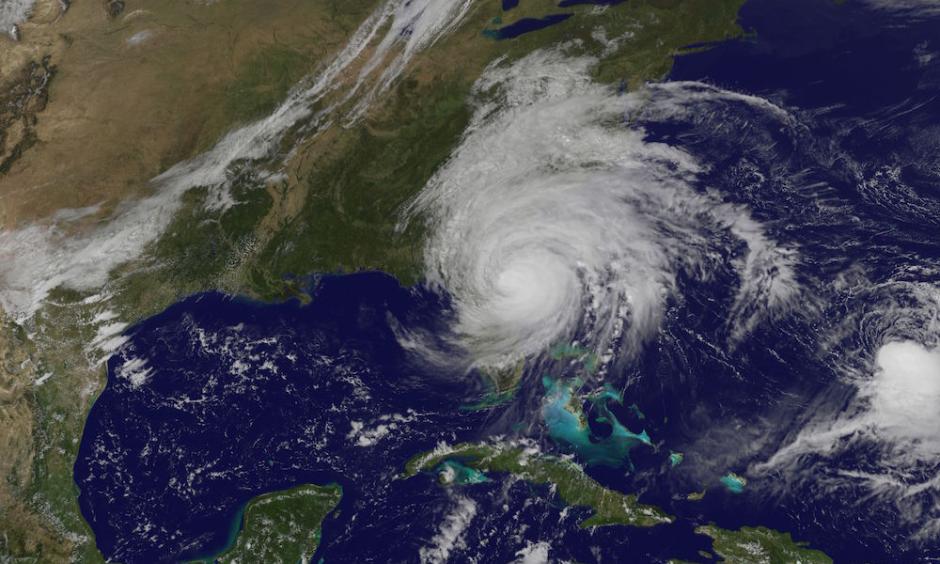 A few miles made the difference between a storm that could have been so much worse and one that was already bad enough.
With at least 30 people killed in the U.S., and more than 1,000 killed in Haiti, Hurricane Matthew was one of the worst Atlantic hurricanes since Sandy. It tied as the fifth longest-lived major hurricane in the Atlantic since satellite records began in the late 1960s, and was the longest-lived major hurricane to form after Sept. 25, according to Colorado State University hurricane expert Phil Klotzbach. A major hurricane is defined as Category 3 or higher.
Matthew left a swath of devastation from the Caribbean to the Carolinas and set several records. Its name will almost certainly be retired by the World Meteorological Organization, meaning no other storm will ever bear the name.
...
The role of climate change in hurricanes is still one being studied, though there are indications that the most intense storms, like Matthew, will become a bigger proportion of all hurricanes in the future. That trend has been noted already in the Atlantic, though it is unclear whether it is due to global warming or some other climate influence.
...
As Matthew moved along the Southeast coast, tropical storm force winds were measured widely, as hurricane-force gusts in a few spots. The highest gust measured, according to NWS records, was 96 mph on Tybee Island, off the coast of Savannah, Ga.
Storm surge inundated numerous coastal cities and towns, including St. Augustine, Fla., Jacksonville, Fla., Savannah, Charleston and Myrtle Beach, S.C. Charleston Harbor saw its third highest flood crest. In Jacksonville, the surge and winds ripped off part of the historic pier. The surge damaged numerous beachfront houses and eroded protective dunes.
In one of the stranger stories to emerge from the storm, the surge churned up Civil War-era cannonballs from the seafloor and washed them ashore in Folly Beach, S.C. Bomb disposal crews disposed of them through controlled detonations.
Storm surge is one of the clearest ways that climate change will worsen the impacts of hurricanes that make landfall, as sea level rise means that such surge reaches higher than it once did.
...
As it moved toward North Carolina, its main impact changed to heavy rainfall, which reached more than 14 inches near Fayetteville, N.C., and caused numerous creeks and rivers to overrun their banks and widespread flash flooding that turned intersections into lakes and washed out parts of roads. Downpours are becoming more intense as the world warms because as the atmosphere heats up, it can hold more moisture for storms to drop as rain.