Category 5 Nepartak Headed for a Thursday Landfall in Taiwan
,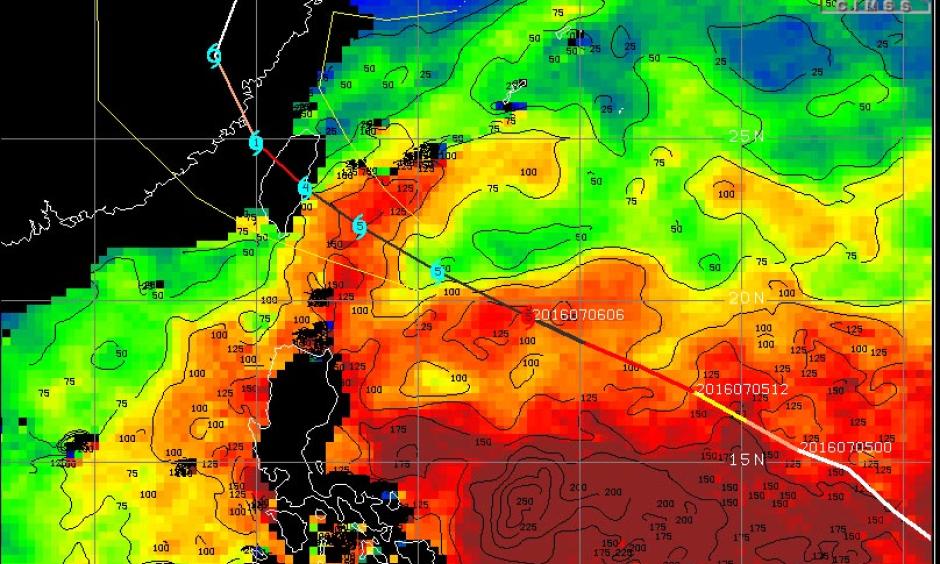 [T]he typhoon has continued to take advantage of light wind shear of 5 - 15 knots and extremely warm ocean waters of 31°C (88°F) to intensify into a ferocious Category 5 storm. These waters are about 1 - 2°C (1.8 - 3.6°F) above average.
...Over the past two days, unusually warm waters have extended to great depth below the storm, creating some of the highest oceanic heat content readings one sees for a tropical cyclone--near 150 kJ/cm**2
Nepartak is the third Category 5 storm on Earth so far in 2016, and tied for the second strongest tropical cyclone of the year (by wind speed).
On average, Earth sees 4 - 5 Category 5 storms per year, with over 50% of these being typhoons in the Northwest Pacific