Is a Category 6 Hurricane Possible?



 Pacific Ocean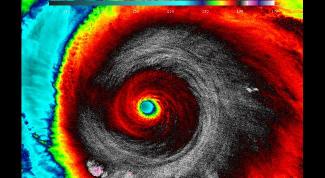 The Saffir-Simpson Hurricane Wind Scale currently runs from Category 1 through Category 5, and Category 5 is classified as 157-plus mph. But how far above 157 mph could the winds go while still being considered Category 5 wind speeds?
Last year, Hurricane Patricia reached maximum sustained winds of 215 mph in the eastern Pacific Ocean. It was the most intense tropical cyclone ever recorded in the Western Hemisphere, based on those 1-minute maximum sustained surface winds on Oct. 23, 2015.
The storm set records for maximum strength, rate of intensification and rate of weakening. It recorded the second-lowest minimum central pressure ever, bottoming out at 872 millibars, just shy of Typhoon Tip in 1979, which reached 870 millibars.
While not quite as strong as Patricia, Hurricane Wilma in the Atlantic Ocean and Gulf of Mexico in October 2005 reached maximum sustained winds of 185 mph. The storm's central pressure dropped to 882 millibars, a record low in the Atlantic Basin.
Hurricanes Patricia and Wilma featured winds well above the 157-mph criteria of a Category 5 hurricane. But should either of those storms be considered a Category 6?
The only way that is possible is if the National Hurricane Center (NHC) decides in the future to adjust its Saffir-Simpson Scale.
Dr. Jeff Masters, in his blog post referenced above, analyzes research that was published in Natural Climate Change in 2015 by Kerry Emanuel of MIT and Ning Lin of Princeton University.[1]
The scientists ran hurricane models within six different global climate models, and the results were mind-boggling.
The results showed that three areas of the world are at risk for a hurricane stronger than a Category 5 by the end of the 21st century, due to the Earth's changing climate: Tampa, Florida, Cairns, Australia, and the Persian Gulf.
These potential Category 6 hurricanes may be up to 14 times more likely by the year 2100, according to the study