Cholera outbreaks in Haiti follow devastation of Hurricane Matthew
,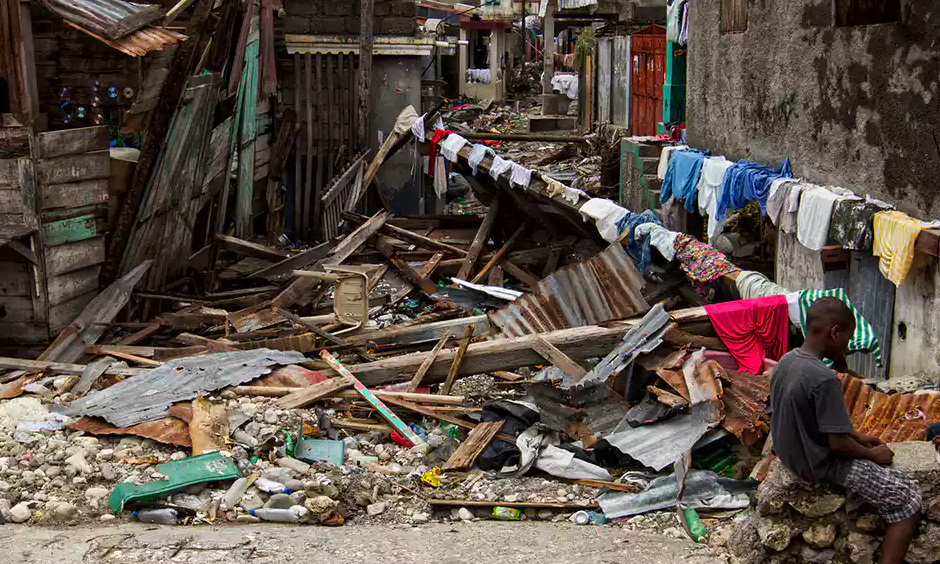 Haiti was counting the cost of the devastation wrought by Hurricane Matthew on Saturday night, with almost 900 inhabitants killed and tens of thousands displaced in the Caribbean country.
Outbreaks of cholera led to the deaths of several people, because of flood water mixing with sewage, and fears were growing that the disease could spread.
"Due to massive flooding and its impact on water and sanitation infrastructure, cholera cases are expected to surge after Hurricane Matthew and through the normal rainy season, until the start of 2017," the Pan American Health Organisation said in a statement.
Matthew rampaged through Haiti's western peninsula on Tuesday with 145mph (233km/h) winds and torrential rain. Some 61,500 people remain in shelters, according to officials who said that the storm had hit fragile coastal villages, some of which were only now being contacted.