This classroom on a Chesapeake Bay island taught generations of students. As the sea rises, its doors are closing.
,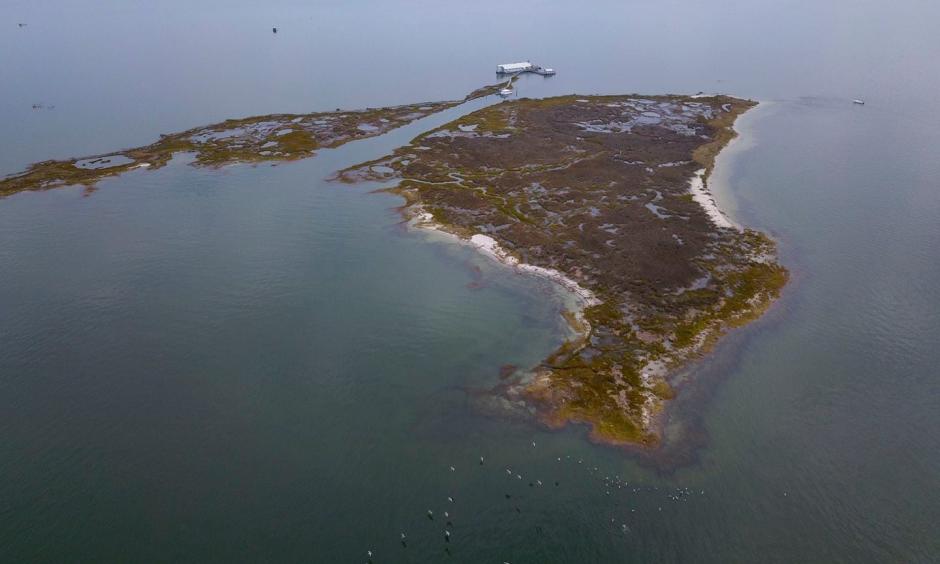 Generations of middle and high school students have come here [Chesapeake Bay Foundation classroom on Fox Island] to learn about the fragile ecosystem of the bay. Now, the Virginia island, about six miles from Cris­field, Md., off the Eastern Shore, has succumbed to the very forces these educational programs have sought to fight: a warming climate, rising sea levels and disappearing shores.
...
In the past 40 years, foundation officials said, water has swallowed about 70 percent of Fox Island — so named because when viewed from above, the land once resembled a fox plodding along through the waves.
...
"What we're talking about . . . is not just losing a part of our own history as an organization or a fantastic field trip. What we're really talking about is the loss of habitat and the loss of land," said Karen Mullin, the foundation's director of professional learning. "Yes, there is erosion, but the ­forces of climate change have accelerated erosion to the point that we're losing valuable land and habitat that we're just not getting back. . . . These islands aren't shifting, they're disappearing."