Climate change: 2015 'shattered' global temperature record by wide margin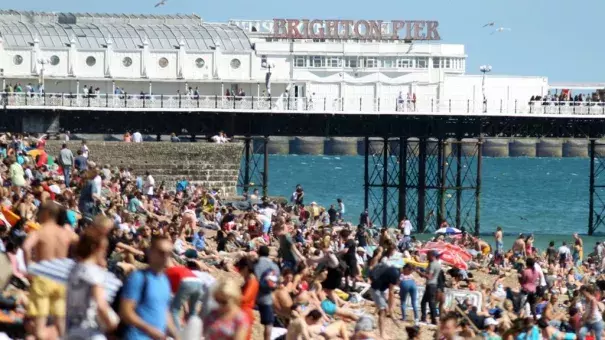 Global temperatures in 2015 were the warmest on record, according to data published by meteorologists in the UK and US.
The Met Office figures show that 2015 was 0.75C warmer than the long-term average between 1961-1990.
US data suggests that 2015 "shattered" the temperature record by the widest margin ever recorded.
Experts say the record temperatures were due to a combination of El Niño and human-induced warming.
Data produced by the US space agency (Nasa) and the National Oceanic and Atmospheric Administration (Noaa) show that 2015 "shattered" the previous record set in 2014 by 0.13C.
According to Noaa, the increase in temperature over land and ocean surfaces between 2014 and 2015 was the largest margin by which the record has been broken.
...
"The reason that 2015 has not just broken the record but has blown past it is because we are seeing a long-term temperature trend interact with the strongest El Niño of our generation," said Prof Katharine Hayhoe, director of the climate science centre at Texas Tech University.