Climate Change Affects The Population Of North American Fishes
,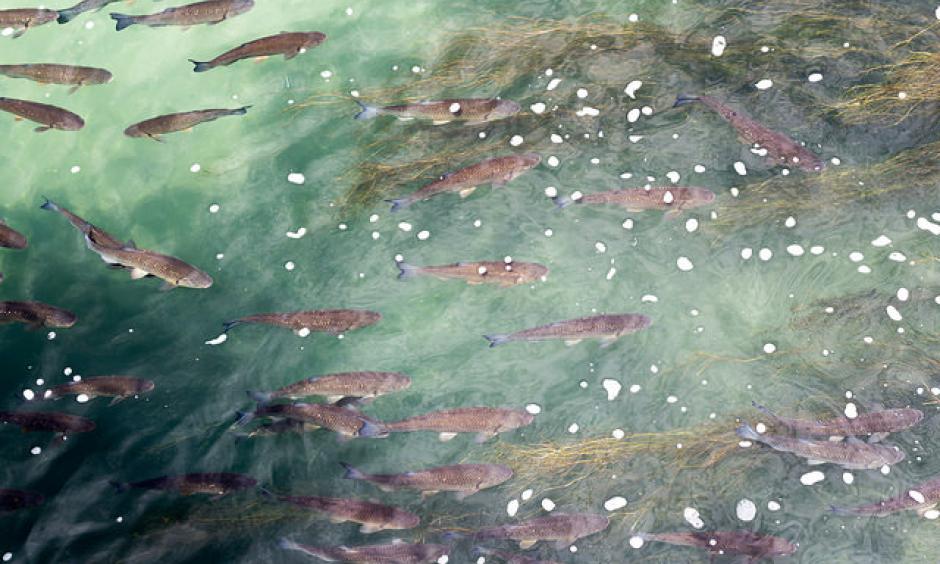 The global climate change is impacting the fish populations and communities and changing the freshwater ecosystems in North America and Canada, according to four new studies.
...
The findings of the studies reveal that climate change may be modifying the abundance and growth of some North American inland fishes. These include the cold water fish such as Sockeye Salmon, a species experiencing well-documented shifts in range, abundance, migration, growth, and reproduction.
Climate change may be causing earlier migration timing. It allows species that never occurred together previously to hybridize. One example of this is the native Westslope Cutthroat Trout in the Rocky Mountains, which are now hybridizing with Rainbow Trout, a non-native species.
There are also shifts in species' ranges. They are already changing the kinds of fish in a specific water body. This results in new species interactions and changed predator-prey dynamics. In Canada, the Smallmouth Bass have expanded their range, changing their existing food chains because the species compete against other top predators for habitat and prey fish.
The droughts may also experience in many areas in North America. This can worsen the impacts of water flow regulation that might affect the people, fish and the aquatic systems