Climate Change and Water Woes Drove ISIS Recruiting in Iraq
,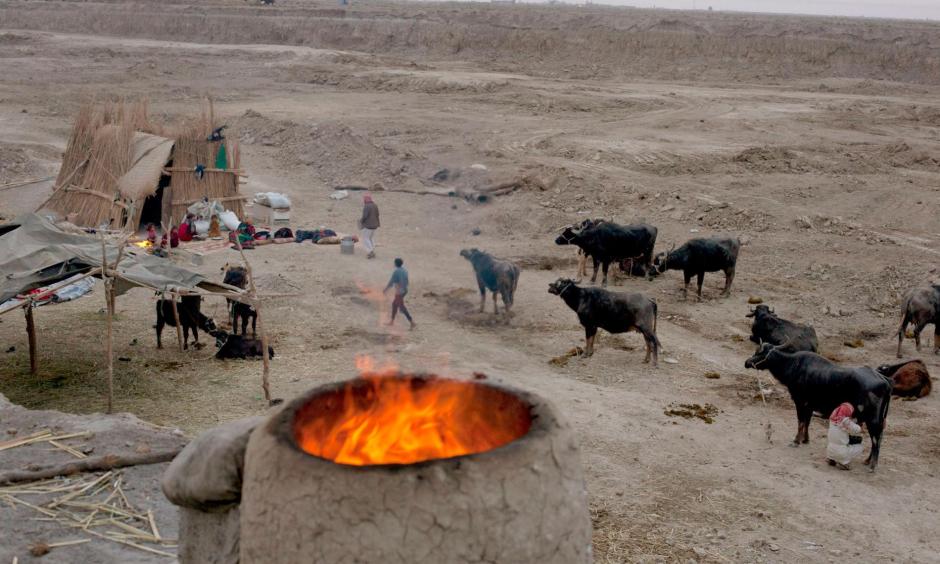 It was a few weeks after the rains failed in the winter of 2009 that residents of Shirqat first noticed the strange bearded men.
Circling like vultures among the stalls of the town's fertilizer market in Iraq's northern Salahaddin governorate, they'd arrow in on the most shabbily dressed farmers, and tempt them with promises of easy riches. "Join us, and you'll never have to worry about feeding your family," Saleh Mohammed Al-Jabouri, a local tribal sheikh, remembers one recruiter saying.
With every flood or bout of extreme heat or cold, the jihadists would reappear, often supplementing their sales pitches with gifts. When a particularly vicious drought struck in 2010, the fifth in seven years, they doled out food baskets. When fierce winds eviscerated hundreds of eggplant fields near Kirkuk in the spring of 2012, they distributed cash. As farming communities limped from one debilitating crisis to another, the recruiters—all members of what soon became the Islamic State—began to see a return on their investment.
...
Around Tikrit, Saddam Hussein's northern Iraqi hometown, ISIS appears to have attracted much more support from water-deprived communities than from their better-resourced peers. In Tharthar subdistrict, a semi-arid expanse west of the Tigris, farmers with fields closest to the encroaching sands joined the jihadists in greater numbers than their counterparts near the river valley.
...
Years of below average rains in the Kurdish region and Nineveh governorate, the only parts of Iraq where rain-fed agriculture was historically possible, had increased the country's dependence on the Euphrates and Tigris, the Fertile Crescent's two great rivers. At the same time, upstream Turkey and Iran were relentlessly damming them and their tributaries.
...
Amid unprecedented heatwaves, farmers pumped more water in order to keep their crops alive, but in so doing merely added to the burden on the aquifers, many of which were already struggling to keep pace with demand that had previously been met by the rains and rivers.