Climate change behind destruction of Japan's coral reef



 Japan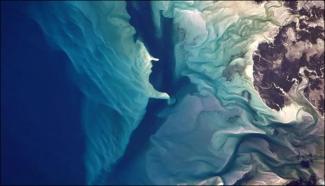 A report furnished by Ministry of Environment says that major destruction of Japan's coral reef is caused due to climate change, especially the rise in temperature this season.
The reef, located in front of Ishigaki island in Okinawa and protected as a natural reserve, boasts over 70 coral species and is considered one of the oldest and largest in the northern hemisphere, Efe news reported.
Ninety-seven per cent of the corals have undergone bleaching and 56 per cent have died, according to the ministry study which analysed the reef between September and October.
The deterioration was attributed to the 2 degree Celsius rise in average water temperatures in the area and the ministry warned that the remaining corals are at risk of disappearing in these conditions.
The meteorological phenomenon of El Nino, which causes temperatures of the sea surface to rise, has contributed to the coral bleaching around the world this year, including some of the largest protected reefs in Australia, Thailand and Maldives.
Coral bleaching occurs when they are faced with constant and extreme changes of temperature, light and nutrients.
This process puts at risk the abundance of fish species that depend on the reefs for their shelter and food.
In the Indian and Pacific oceans, if greenhouse gas emissions continue at the current level, fish stocks could diminish between 10 and 30 per cent by 2050 compared to the 1970-2000 period, according to data from the International Union for Conservation of Nature.