Climate change is disturbing hundreds of bird species, including our beloved osprey
,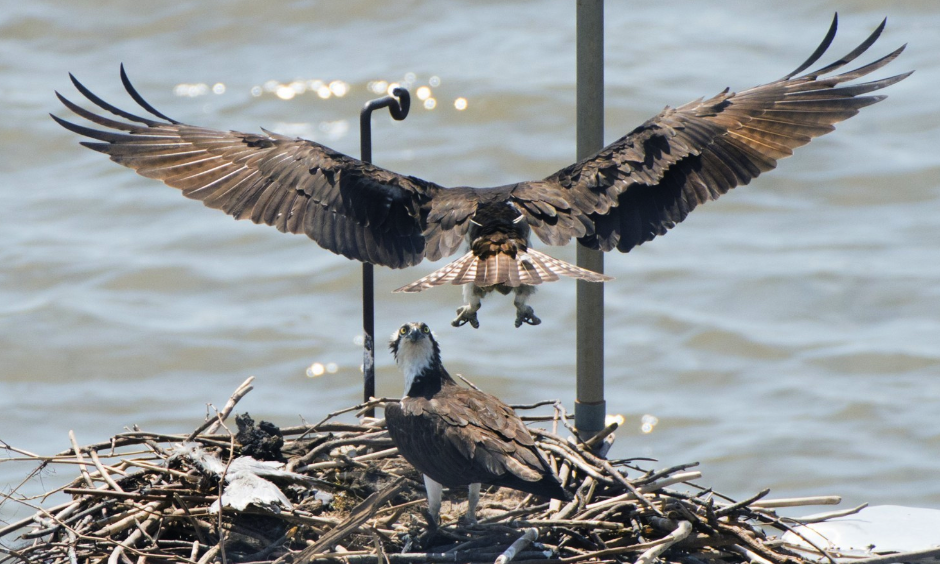 [R]ecent reports have presented disturbing findings on the potential demise of entire bird populations. Over 300 species are "on the brink," according to the Audubon Society, including the D.C. area's beloved osprey.
...
A few people continue to debate whether climate change is happening. But birds are convinced, and are already responding to a warming planet and sea level rise.The National Audubon Society notes the timing of migrations is already changing and geographical ranges are shifting.
"Significant northward movement occurred among 58% of the observed species—177 of 305," the society reported in 2009. "More than 60 moved in excess of 100 miles north." These observations are in line with average temperatures trending upward.