Climate change strongly linked to UK flooding
,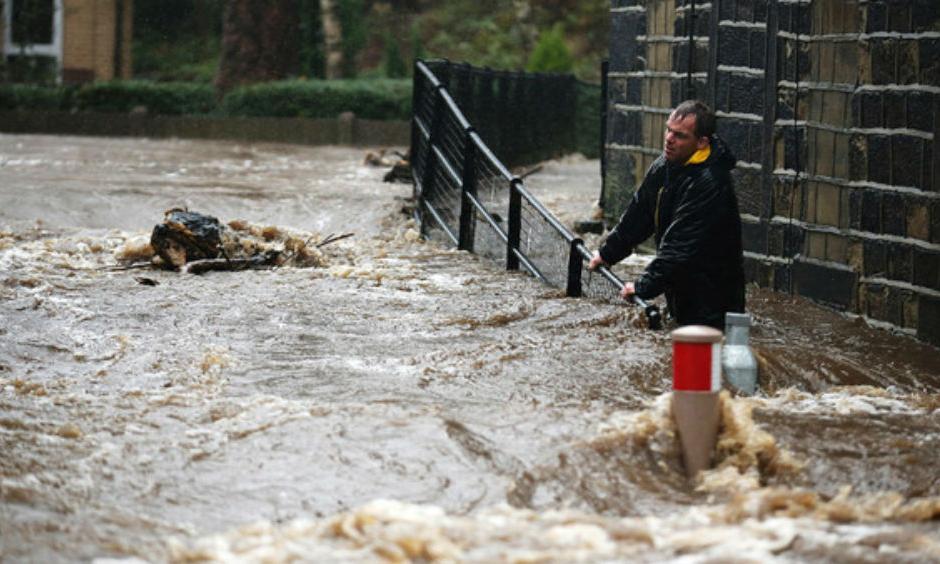 December's record flow rates in northern England's rivers — and similar records being broken in the east of Scotland this week — emphasise the exceptional nature of the winter rainfall and flooding, say scientists at the Centre for Ecology and Hydrology, the leading flood research body in the UK.
In December, Britain's wettest month since Met Office records began in 1910, rain fell so heavily over such a wide area that serious flooding was inevitable, said Professor Alan Jenkins, CEH deputy director. In other words, any precautionary measures could not have stopped it — though mitigation schemes could help in some places...
All climate experts who have analysed this December's record-breaking temperatures and rainfall in Britain see a significant role for global warming in addition to natural variability in the weather, according to Professor Adam Scaife, head of long-range prediction at the UK Met Office.
"When natural oscillations add to climate change, you end up breaking records," he said...
The more combative Professor Myles Allen, a climate scientist at Oxford university, said predictions of heavier winter rainfall in mid-latitudes as the world warms go back 25 years. "So none of this should really come as a surprise to anyone," he added. "The hopefully diminishing band of diehards who continue to dismiss climate change concerns as 'just green crap' have mud on their hands."