Climate Change Threatens to Strip the Identity of Glacier National Park
,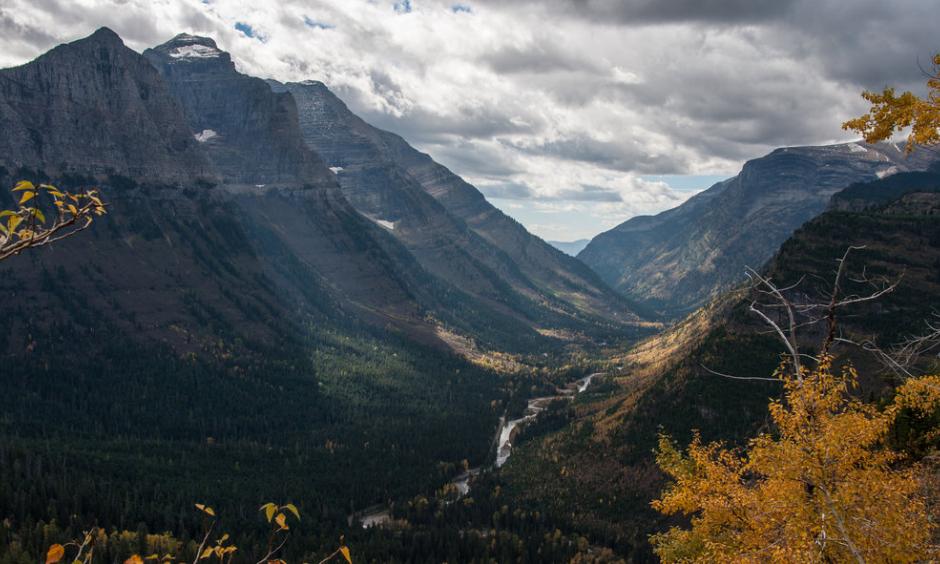 A warming climate is melting Glacier's glaciers, an icy retreat that promises to change not just tourists' vistas, but also the mountains and everything around them.
Streams fed by snowmelt are reaching peak spring flows weeks earlier than in the past, and low summer flows weeks before they used to. Some farmers who depend on irrigation in the parched days of late summer are no longer sure that enough water will be there. Bull trout, once pan-fried over anglers' campfires, are now caught and released to protect a population that is shrinking as water temperatures rise.
Many of the mom-and-pop ski areas that once peppered these mountains have closed. Increasingly, the season is not long enough, nor the snows heavy enough, to justify staying open.
What is happening here is occurring, to greater or lesser extents, in mountains across the North American West. In the Colorado Rockies, the median date of snowmelt shifted two to three weeks earlier from 1978 to 2007. In Washington, the Cascades lost nearly a quarter of their snowpack from 1930 to 2007. Every year, British Columbia's glaciers shed the equivalent of 10 percent of the Mississippi River's flow because of melting.
The retreat is not entirely due to man-made global warming, though scientists say that plays a major role. While the rate of melting has alternately sped up and slowed in lock step with decades-long climate cycles, it has risen steeply since about 1980.