Climate Change Unleashes Giant Wave of Landslides on Canadian Island
Banks Island, Inuvik, Unorganized, NT X0E
,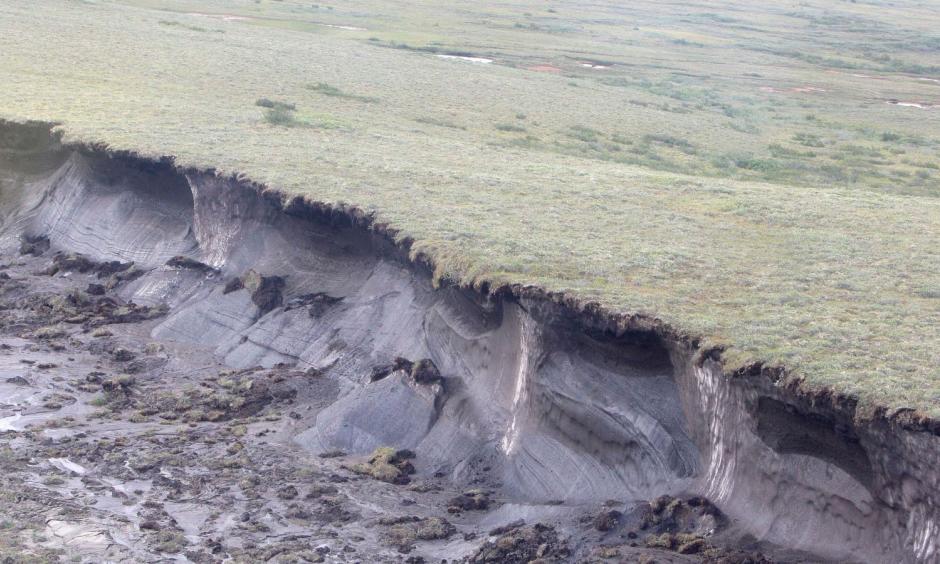 As temperatures climb in the Arctic, the landscape is becoming unsettled. Literally.
On the Canadian outpost of Banks Island, new findings show that landslides have increased an astounding 60-fold in the span of a few decades owing to a series of hot summers and thawing permafrost. As the Arctic continues its great transformation, the landslides are almost guaranteed to become more common.
To reach their conclusions published in Nature Communications on Tuesday, researchers used satellite imagery captured by Google Earth Engine. The open source collection of satellite data covers 1984-2016, a period which has seen Arctic warming skyrocket. For Antoni Lewkowicz, the lead author on the paper and a permafrost expert at the University of Ottawa, the time period was also one of personal interest.