Climate Change Will Worsen Algae and Dead Zones, Study Says
,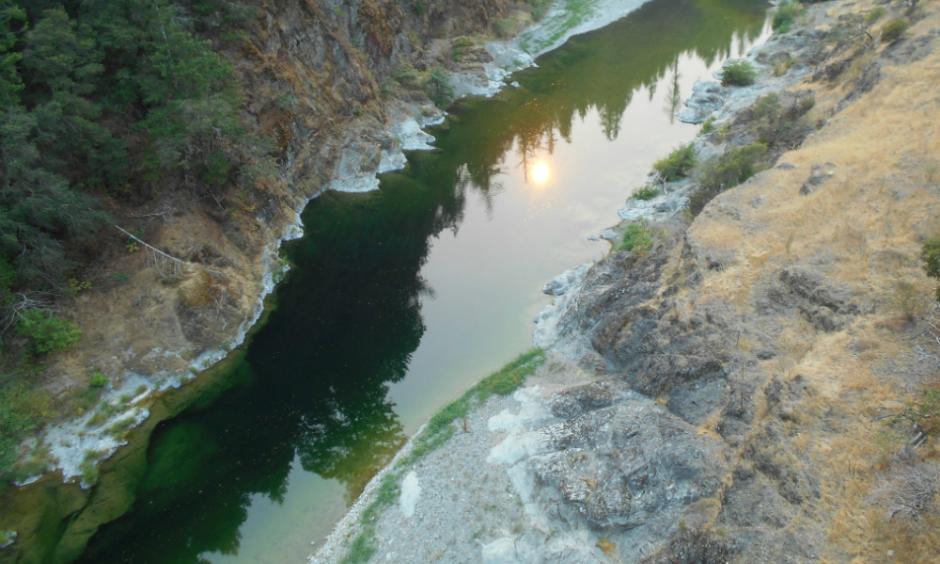 Intensifying rainfall linked with a warmer and wetter atmosphere is increasing nitrogen pollution in rivers and oceans, exacerbating algae growth and expanding dead zones in coastal areas.
A new study in the journal Science shows how that intensifying rainfall will affect the nitrogen cycle as the planet warms.
If countries continue to pump out greenhouse gases at a high rate, the amount of nitrogen going into American rivers could surge 19 percent by the end of the century—with water quality in the Northeast, Upper Mississippi River Basin and Great Lakes suffering the most, the researchers found. Even if the goals of the Paris climate agreement are met and emissions are reduced, nitrogen levels will still rise, the authors found.
...
"The types of precipitation changes we're expecting are substantial enough to make a big difference in terms of nitrogen runoff," said Carnegie Institution for Science ecologist Anna Michalak, co-author of the new study with Stanford University graduate student Eva Sinha.
"There are impacts to fisheries, and the nuisance aspect of the green mats washing ashore near people's homes. There are many manifestations of this problem, but they are all interlinked in one way or another," Michalak said.
Some species of algae produce toxins that can kill fish and threaten human health.
...
Many climate studies have concluded that the Midwest is already seeing an increase in heavy rains because of global warming. The downpours are washing nitrogen off the fields, feeding algae that are already thriving in warmer air and water.
...
Warming increases the nitrogen challenge.
Michalak and Sinha were able to estimate increases in nitrogen runoff on a national scale in the U.S. by calculating how seasonal and annual precipitation, as well as land-use patterns, affect the nitrogen cycle.
They compared three different greenhouse gas emissions scenarios and found that nitrogen loading would increase in all cases. Under the worst-case scenario, without cuts to greenhouse gas emissions, nitrogen runoff would increase 19 percent in the U.S.
That means it would be much harder to reach targets for addressing existing impacts from nitrogen pollution. For the Mississippi River, which carries pollution fueling the giant Gulf of Mexico dead zone, the EPA, partnering with 12 states, set a goal a few years ago of cutting the nitrogen input by 20 percent to improve water quality.
The increased rainfall spurred by global warming will wash so much more nitrogen into the river that the reduction would have to be far greater—62 percent—to reach those water quality targets, Michalak said.