Climate monitoring groups release their annual global surface temperature data



 Global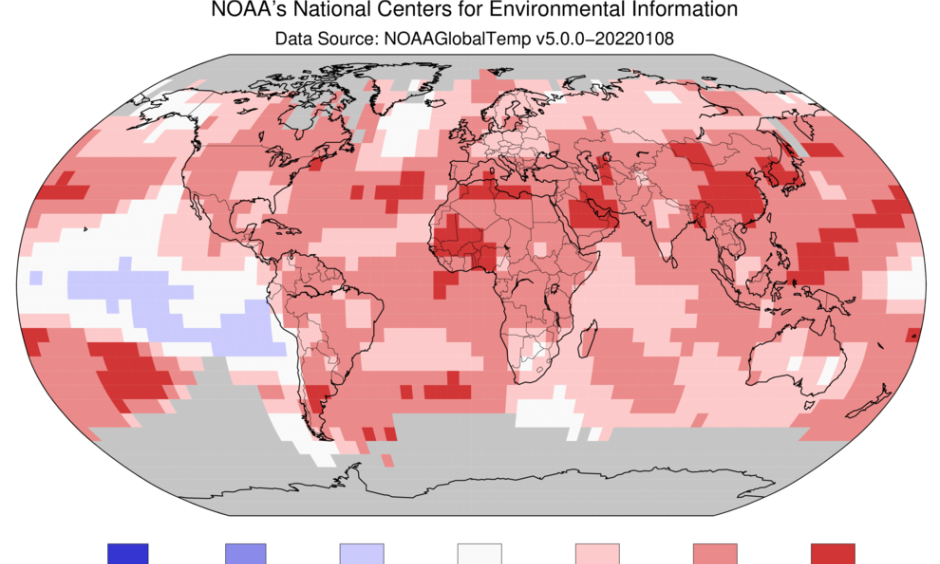 This week, climate monitoring groups released their annual global surface temperature data, showing that 2021 was hotter than any year prior to 2015, despite a La Niña.
On Monday, the European Union's Copernicus Climate Change Service released its annual findings, which show that 2021 was the fifth warmest year on record. The Japan Meteorological Agency has published its data, showing 2021 was the sixth warmest on record. And on Thursday, NOAA, NASA, and Berkeley Earth announced 2021 was world's 6th-warmest year on record.
These reports confirm that 2021 was among the seven warmest years on record globally and tied with 2018 as the hottest La Niña year on record. (La Niña events draw cold water to the surface of the Pacific Ocean, which means La Niña years tend to be cooler than years with El Niño or neutral conditions in the Pacific.)
In related news, a study released on Tuesday found that ocean temperatures were the hottest on record for the third year in a row. The ocean absorbs the vast majority (~90%) of the heat from human carbon emissions, which makes ocean heat content one of the best indicators of climate change. In 2021, the world ocean was the hottest ever recorded by humans, and was higher than last year's record value by 14 zetajoules – the equivalent of seven Hiroshima atomic bombs detonating each second, 24 hours a day, 365 days a year.
To receive climate stories like this in your inbox daily click here to sign up for the Hot News Newsletter from Climate Nexus: