A combustible combination of climate change and bad luck
,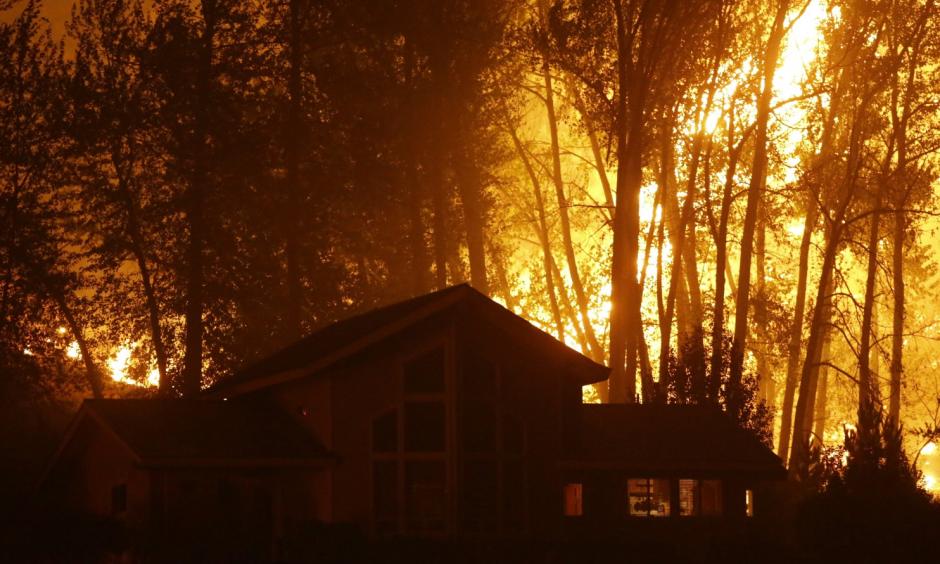 A combustible combination of climate change and bad luck this summer created one of the worst wildfire seasons Okanogan County has seen. All across the West, fires broke records. In Okanogan's Methow Valley, they broke hearts.
But two months later, faced with huge losses and little sign of letup, residents aren't fleeing their scorched valley. Instead, they're digging in, getting ready for when the next fires inevitably come.
The small towns strung along the Methow River are no strangers to wildfires. The golden, shrub-strewn hills and densely forested canyons are fire-prone, even "fire dependent," as some ecologists put it, and the ranchers, Forest Service employees, off-grid outdoors people and expat Seattleites who live here know to expect smoke in the summer...
But in the past two years, the two largest wildfires in state history have torn through the county. More than 500 homes have been destroyed, roughly two-thirds of them in the Methow area. Towns were evacuated. People went weeks without electricity and running water...
Wildfires here used to consume maybe a few thousand acres and then burn out, said Susan Prichard, an ecologist for the University of Washington. But climate change and years of misguided forest management that suppressed smaller, healthy fires have "made a less resilient landscape," she said.
Now, one lightning strike can torch tens of thousands of acres. Even a spark from a worn-out truck wheel can start a blaze. That happened last year, and 10 houses burned before firefighters could control the flames.
"It's a new normal," said Prichard, who lives in the valley town of Winthrop. "We're all grappling with it."
The new reality is evident everywhere. Carcasses of burnt homes linger among stands of blackened trees. The economy, which used to be sustained by tourism, is now fueled by thousands of firefighters who flock to the Methow each summer — a grim kind of good fortune