The Craziest Weather Records This Seemingly Endless Cold Spell Is Breaking
Boston, MA
New York, NY
Morrisville, Morristown, VT
,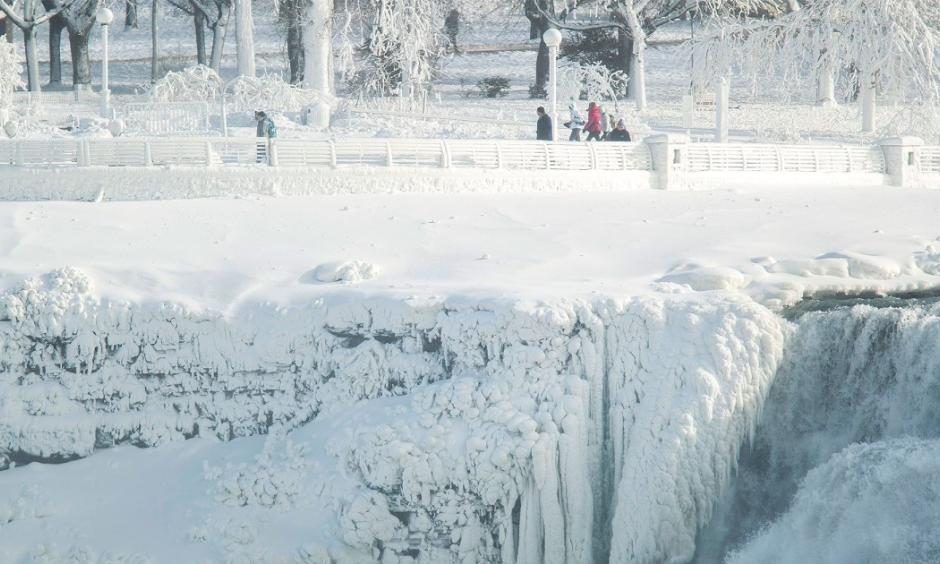 On Thursday, Dec. 28, 30 record lows were set across the country.
The lowest was in Watertown, New York — there, the temperature went all the way down to -32°.
...
Savannah, Georgia, a coastal city on the Atlantic Ocean, got its first snowfall in seven years.
Residents received two inches of snow and sleet on Wednesday, Dec. 27.
...
In Boston, a century-old streak was matched.
The 2017-into-2018 cold snap is the longest Boston has seen since 1918. Back then, temperatures remained below 20° from December 29, 1917 to January 4, 1918. Though the record was matched, it hasn't yet been broken: On Jan. 3, the temperatures climbed back up above 20°.
...
Records were set at five out of New York City's climate sites on New Year's Day.
LaGuardia, Newark and John F. Kennedy Airports all saw record low temperatures. Two of the previous records had been around since the 1960s.
...
Eighteen east coast cities had record lows on January 2.
Normally sunny and balmy Charleston got down to 19°, while Morrisville, Vermont, went all the way down to -29°. Their previous record low was 15° warmer.