Cyclone Pam: Vanuatu Direct Hit (RECAP)
,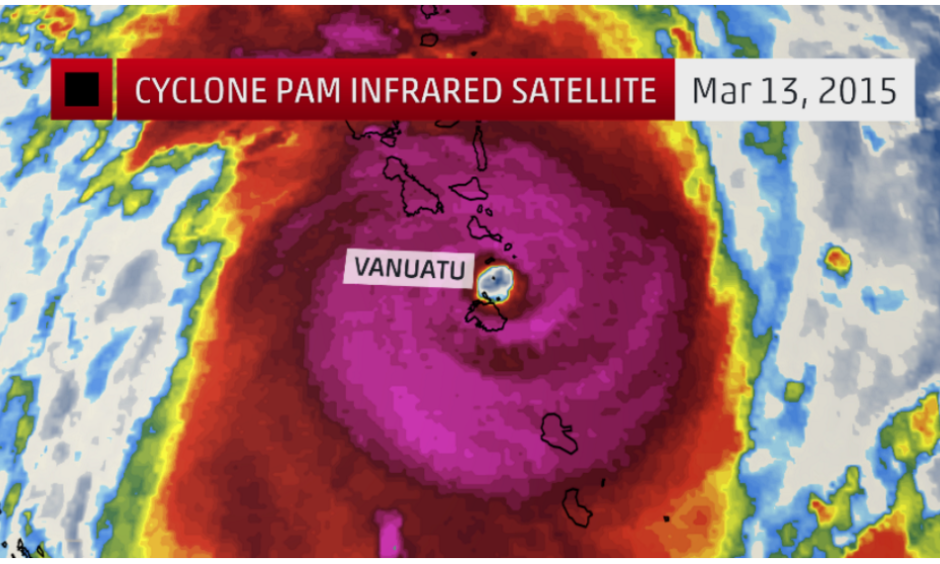 Cyclone Pam made a direct hit -- packing Category 5 winds -- on March 13 in the Republic of Vanuatu in the South Pacific Ocean, including the capital city of Port Vila. This will likely be one of the worst natural disasters in the island chain's history...
In reliable records dating to 1970, there have been nine other Category 5 cyclones in the southwest Pacific Ocean basin, according to hurricane specialist, Michael Lowry. Cyclone Ului was the last to do so in March 2010 well west of Vanuatu in the Coral Sea. Based on that, one would expect "about one Cat. 5 (cyclone) every five years" in the southwest Pacific basin, says Lowry.