Damage Grows From Louisiana Flood
,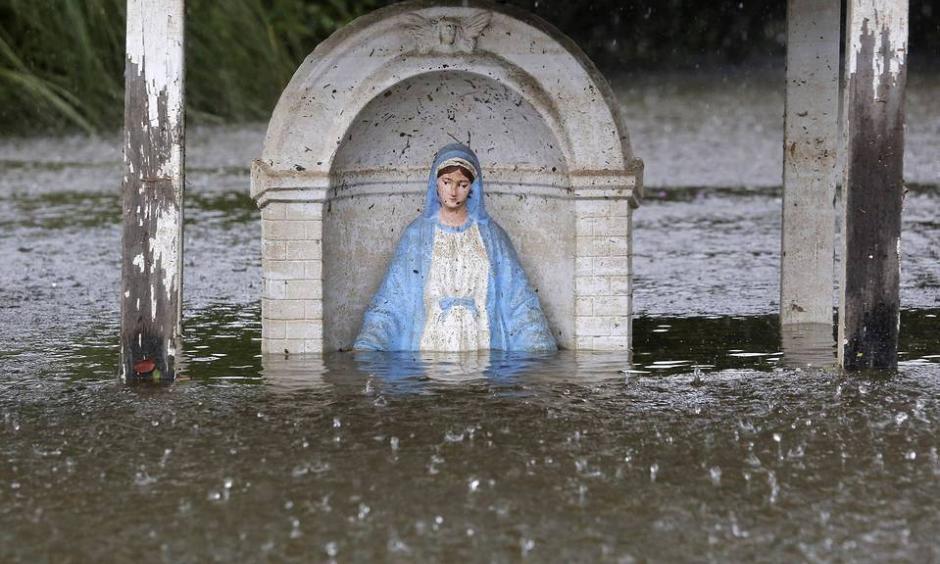 The extent of damage from the historic flooding in Louisiana a week ago continues to grow, with parishes and local authorities reporting 60,642 homes damaged or destroyed, officials said Sunday.
Around 102,000 survivors have registered to receive federal aid, including help with home repairs and cleanup work, since what many are calling the Great Flood of 2016 submerged whole neighborhoods and left at least 13 people dead.
The number of people living in shelters has slowly decreased and was roughly 3,000 people as of Saturday night, though there are many more displaced living in hotels and with relatives, said Mike Steele,spokesman for the Governor's Office of Homeland Security and Emergency Preparedness.
"There are people in my neighborhood with 11 people in their home," Mr. Steele said.
Around 50 state highways are still closed, and some residents have been unable to get back to their homes since as much as 30 inches of rainfall from Aug. 11 to the 13th left whole neighborhoods submerged.
President Barack Obama is scheduled to visit Louisiana on Tuesday.
Recent images show areas in the hardest-hit areas south and east of Baton Rouge, such as Livingston and Ascension parishes, where buildings are still surrounded in pools of standing water. Some are calling this the worst U.S. natural disaster since 2012's superstorm Sandy.
Aside from those families who lost loved ones in the flood, others are having to rebury their dead after floodwaters uprooted caskets from the ground in more than a dozen cemeteries. Seven parishes have reported damage to graves, tombs and vaults, Robert Johannessen,spokesman for the Louisiana Health Department said in a statement.
Many of the caskets that surfaced during the flood remained within cemetery limits, but in a few cases, floodwaters carried some of the dead further afield, he said