Deadly 51,000-acre wildfire near Big Sur spreads into footprint of massive 2008 Basin Complex fire
,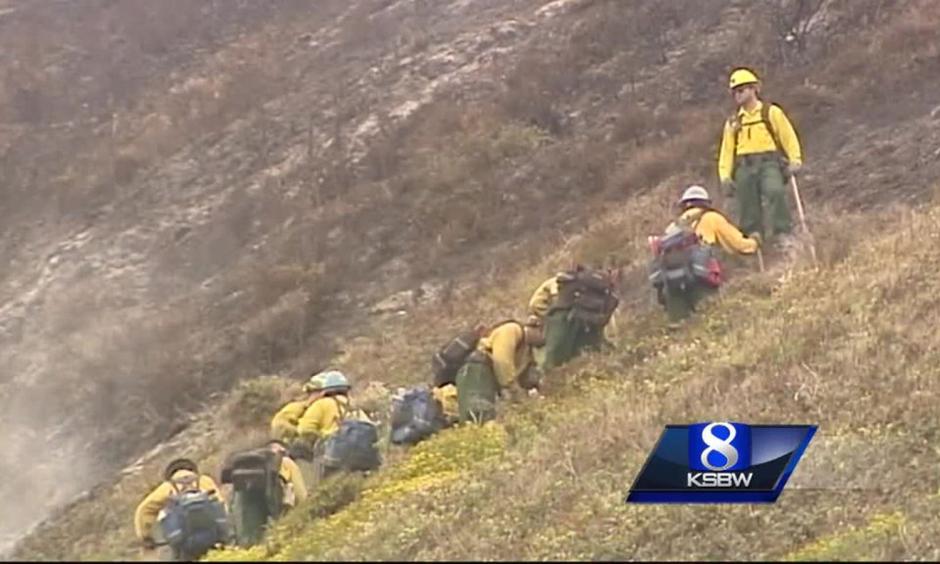 A deadly wildfire burning along the Central Coast grew overnight to 51,000 acres, spreading into an area scorched in 2008 by one of the state's largest blazes.
...
With containment at only 27%, the wildfire is "now burning into the footprint of the 2008 Basin Complex" fire, according to the National Weather Service. Described as one of California's largest fires in state history, the lightning-sparked blaze scorched 162,818 acres throughout the Big Sur coastline in June 2008 and destroyed 58 structures.
Although the latest wildfire is nowhere near the size of the Basin Complex fire, the Soberanes blaze is just as destructive. So far, flames have torn through 57 homes and 11 outbuildings. The fire also claimed the life of bulldozer operator Robert Reagan III, who died while helping battle the blaze