December Heat Wave? The Mercury's About to Jump in Eastern U.S.
Manhattan, New York, NY
Chicago, IL
Philadelphia, PA
Boston, MA
Washington, DC
St. Louis, MO
Cincinnati, OH
,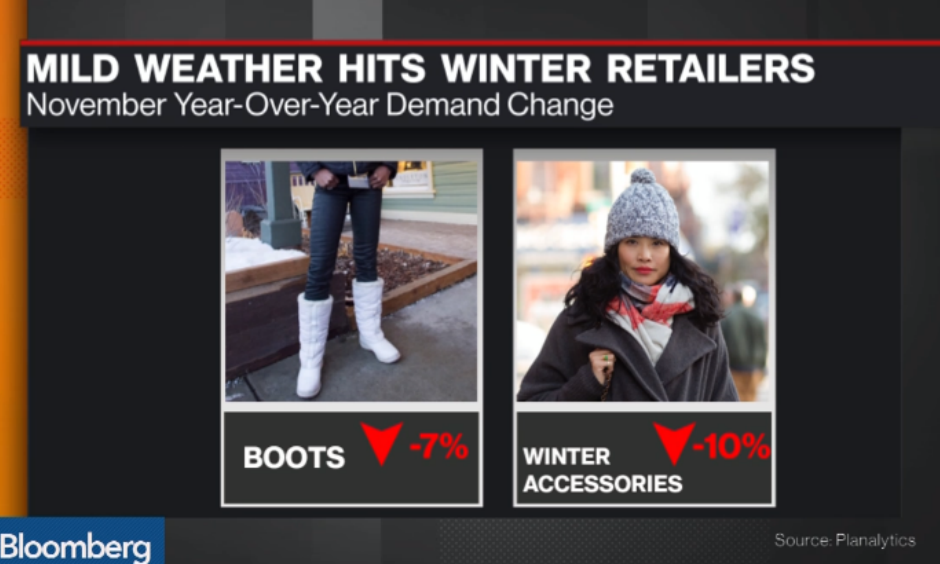 [F]or the rest of the week, it'll really be more like the middle of November in Central Park, said Carlie Buccola, a National Weather Service meteorologist in Upton, New York. Then it will get even warmer. Through Friday, high temperatures in Manhattan, Chicago, Philadelphia and Boston will reach the upper 50s Fahrenheit (about 13 Celsius), with Washington, St. Louis and Cincinnati making it into the 60s..."We're on pace to be one of the warmest Decembers on record, but of course, we still have the final quarter of the month yet" beyond the range of forecast models, [Matt Rogers, president of Commodity Weather in Bethesda, Maryland] said.