December's disastrous rains added up to the UK's wettest month on record
Scotland
Wales
Northern Ireland
,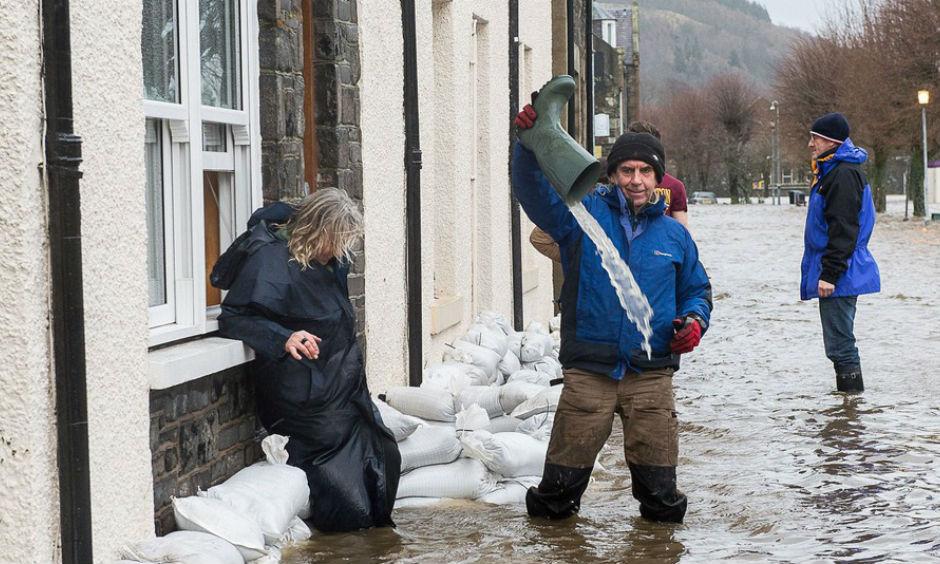 December was the wettest month of any calendar month on record in the UK, according to new statistics released by the Met Office on Tuesday. In addition, December came in as the warmest such month on record, with the monthly average "closer to those normally experienced during April or May," the Met Office said...
Persistent rainfall throughout the month from storms Desmond, Eva and Frank saturated the ground, swelling rivers to record levels in northern England, Scotland and Wales. Severe rain warnings were still in place on Tuesday for parts of the UK, with forecasters expecting an active North Atlantic storm track to stay in place for at least the next one to two weeks...
Climate studies have shown that manmade global warming has increased the likelihood of heavy rainstorms in the UK, specifically including Storm Desmond, which struck on Dec. 4 and Dec. 5. A non-peer reviewed study by Climate Central, the Royal Netherlands Meteorological Institute (KNMI) and the University of Oxford found that global warming made an event like Desmond about 40% more likely than it was in the past.