A Devil's Night Surprise: Subtropical Storm Rebekah Forms in the Central Atlantic
,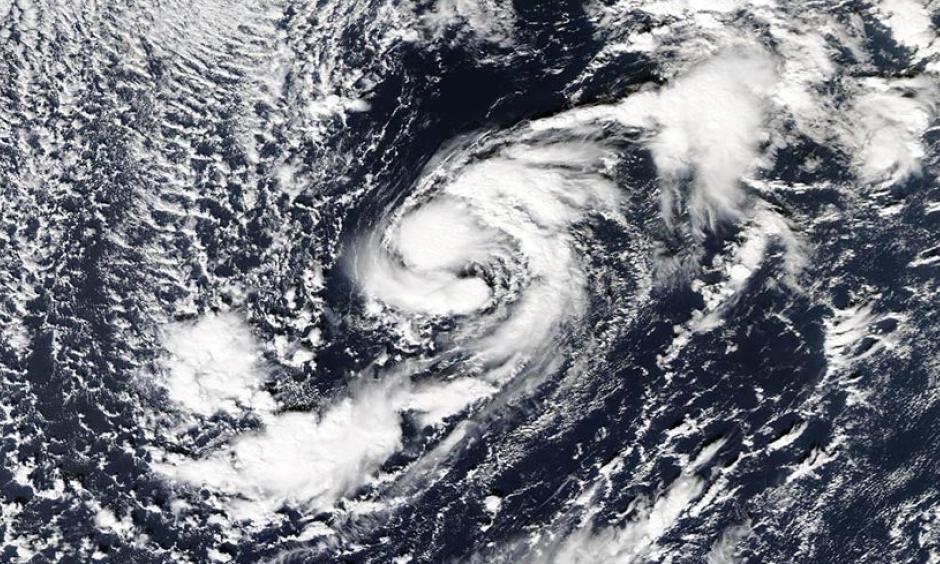 Rebekah's formation brings the Atlantic tally for 2019 to 17 named storms, 6 hurricanes, 3 intense hurricanes, and an ACE index of 122.9. The 1981 – 2010 averages for these quantities by October 30 were 11.1 named storms, 5.8 hurricanes, 2.5 intense hurricanes, and an ACE index of 97.7, according to Dr. Phil Klotzbach, so 2019 is above average in all metrics.
According to Dr. Klotzbach, only six other seasons have had 17+ named storms by October 30: 1933, 1995, 2005, 2010, 2011 and 2012. Rebekah became a named storm at 38.3°N—the farthest north that an Atlantic named storm has formed this late in the calendar year since Subtropical Storm Two developed on December, 9, 1975. Klotzbach also noted that 7 of the first 16 Atlantic named storms in 2019 lasted 24 hours or less as a named storm—the most extremely short-lived named storms on record, breaking the old record of 6 set in 2005.