Did climate change bring us Hurricane Matthew? Hard to say. But it makes storm surges worse



 United States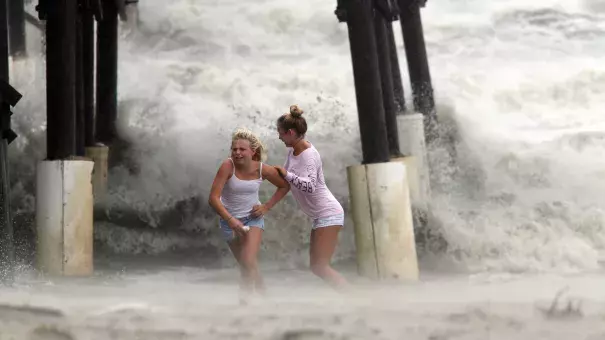 As Hurricane Matthew roared along the Florida coast on Friday, scientists say there is indisputable evidence that climate change increased the damage it did in at least one regard: storm surge, the flooding that occurs when storms push seas past their typical tidal marks.
"Every coastal flood in the world today is deeper and more damaging because of sea level rise from climate change— period," said Benjamin Strauss, a scientist who studies sea level rise with Climate Central, an independent research organization. "Even inches make a bigger difference than you would think."
...
[A]bout 5 million people in the United States live less than 4 feet above high tide. Nearly half of them live in Florida.
The city of Miami Beach is one of only a few places in the state taking concrete action to prepare, investing $400 million to raise streets and create a pumping system to protect against flooding. Whether that will be enough is far from clear.