Dozens of homes have burned in Big Sur area as Soberanes wildfire chars hillsides
,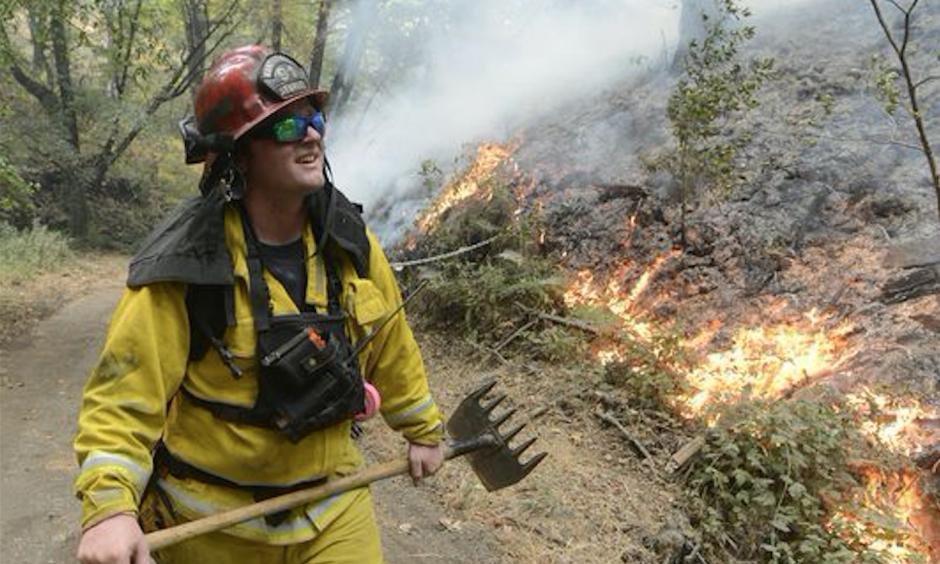 The 10-day-old fire is now more than 40,000 acres – the size of San Francisco – and has destroyed at least 57 homes, with another 2,000 structures still threatened, officials say. High temperatures have complicated the battle against the fire, which is sending a massive plume of smoke into the sky about 120 miles south of San Francisco. The fire is burning in steep, rugged coastal terrain near Monterey, Carmel-by-the-Sea and the famed Pebble Beach golf resort.
Many of the homes burned by the Soberanes Fire were at the highest elevations in the area, where temperatures have been highest.
"That beautiful view comes with a price – the fire risk," said Bennet Milloy, a spokesman for CALFIRE, the statewide fire agency.
The fire is a top national priority: Nearly 500 fire engines, 46 water tankers, 72 bulldozers, 16 helicopters, 6 air tankers, and more than 5,000 firefighters are battling the blaze, which is about 18% contained. Carmel-area residents have posted pictures on social media showing the ash dusting surfaces and the smoke clouding the sky.
Temperatures in the higher elevations of the fire were expected to reach at least the mid-90s on Monday, although temperatures were expected to moderate as the week continues. Hotter air temperatures cause wildfires to burn more fiercely