Drought deja vu: California snowpack at 30 percent of normal



 United States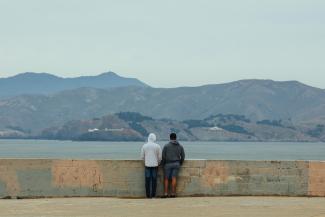 California's Sierra Nevada is plunging deeper into a warm, dry winter that shows little sign of a turnaround.
...
When state water officials march into the high country Thursday to take their monthly measurements of snow, they're going to find a deficit nearly as acute as what they found during the depths of the recent drought. At the start of the week, statewide snowpack averaged just 30 percent of normal for the date, not far from the 25 percent logged at the same time in 2015, a record-low year.
"It's disappointingly dry," said Doug Carlson, a spokesman for the California Department of Water Resources. "We're just barely above that very bad year."
...
"Right now we have a snowpack that is very close to the all-time record low for this time of year," said Daniel Swain, a climate scientist at UCLA who closely tracks California's water supplies.
"Not only are we not adding to this dismal snowpack, but we're detracting from it," he said, noting that high temperatures may begin melting snow at lower elevations. "We're going to be going in the wrong direction for the next couple of weeks."
Come March, the chances of making up the snow deficit are greatly reduced. Half of California's annual precipitation has historically fallen in December, January and February.
"In the last 10 or 15 years, the snowline had been marching up the mountains pretty quickly," said Swain.
"Unfortunately, that's the reality. It's one of the most obvious impacts of global warming."
This winter, elevations of 5,500 to 6,000 feet, which were typically blanketed with snow just a decade ago, have been mostly dry. Only peaks and ridges above 10,000 feet have been consistently white.