Drought Killing Paraguay's Alligators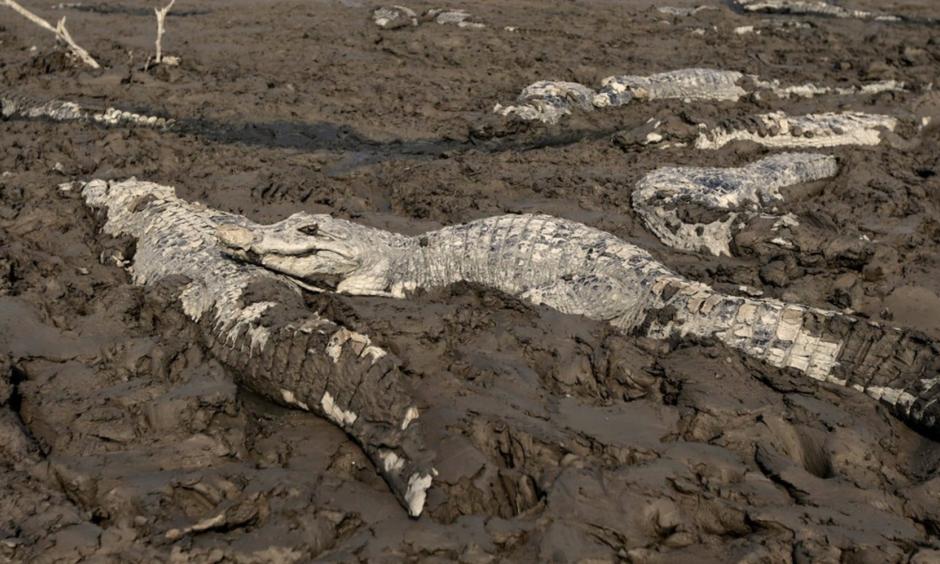 A drought in northern Paraguay has driven thousands of thirsty alligators to crowd around lakes and wells, scaring off cattle from the dwindling water sources, environmentalists and locals say.
Parched leathery corpses of the reptiles lie on the cracked earth near the Pilcomayo River where the borders of Paraguay, Argentina and Bolivia meet.
The Chaco region is suffering its worst drought in 19 years, Public Works Minister Ramon Jimenez Gaona said recently.
Trying to survive, the reptiles are on the move.
"When they find themselves in very dry conditions they tend to walk long distances in the wood in search of food," said Aida Luz Aquino, a biologist with the Paraguay branch of the World Wildlife Fund