Drought strikes centuries-old California oaks
Pepperwood Preserve Rd, Santa Rosa, CA
,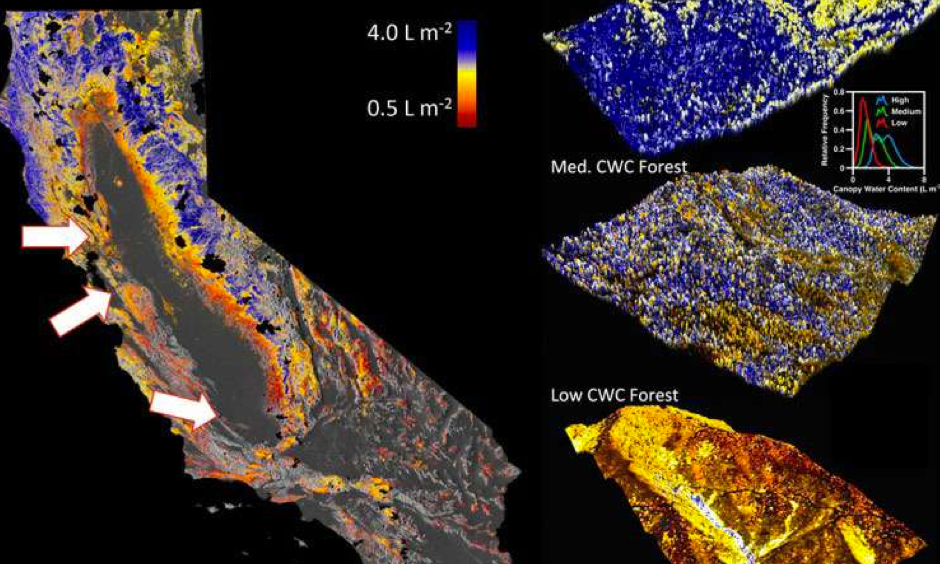 The most severe drought in living memory did a number on California's blue oaks. A new study by UC Berkeley researchers shows how even centuries-old trees struggled when landscape water disappeared between 2012 and 2015.
Some showed stress by producing miniature leaves, some by shedding leaves, and some simply died.
...
Two species of trees, valley oaks (Quercus lobata) and blue oaks (Quercus douglasii), produced striking responses. The changes were easiest to see in their leaves. The first year of severe drought, the blue oaks at the driest southern site produced freakishly shrunken leaves. Normal blue oak leaves are about the length of a human thumb. At Canyon Ranch, the foliage of the most water-stressed trees was the size of a pinky fingernail.