Early Heat Wave Breaking Records in Northeast US Cities
Boston, MA
New York, NY
Hartford, CT
Providence, RI
by
US News & World Report via Associated Press
,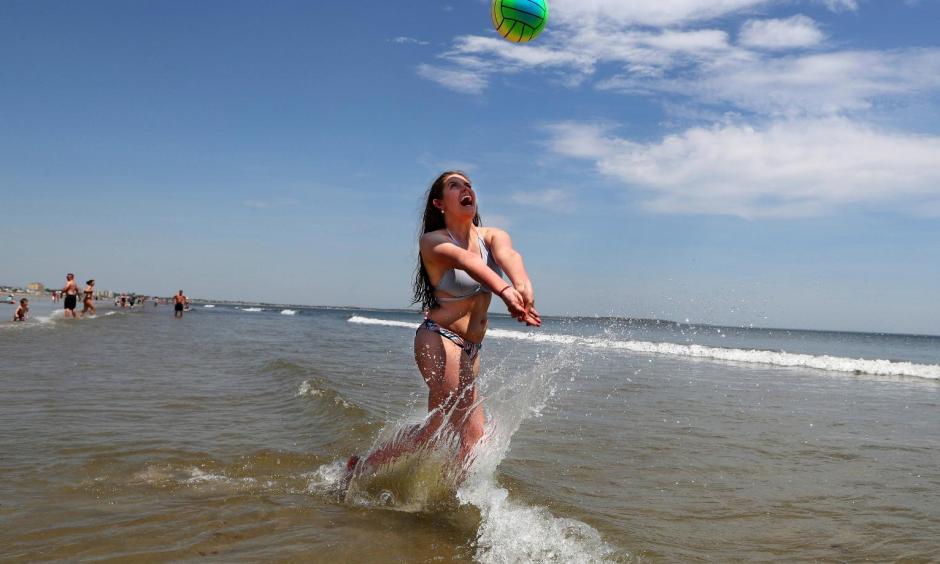 Archivist preface
Global warming amplifies the intensity, duration and frequency of extreme heat events. The climate has shifted significantly, leading to more heat records in every season. These events occur on multiple time scales, from a single day or week, to months or entire seasons. The more extreme the heat wave, the more likely the event can be attributed to global warming. The number of local record-breaking average monthly temperature extremes worldwide is now on average five times larger than expected in a climate with no long-term warming.[1] 85 percent of recent record-hot days globally have been attributed to climate change.[2] The impact of climate change on "moderate" heat waves (i.e. 1-in-3 year events) is also dramatic, with a 75 percent share of such heat events now attributed to climate change.[3]
Article excerpt
Heat records were burning up Thursday in cities in the Northeast as the region gets a summer preview.
The mercury reached 92 degrees in Boston shortly after noon Thursday, breaking the old record of 91 degrees for May 18 set in 1936, according to the National Weather Service.
The 81-year-old record for the day of 90 degrees also fell in New York City, where it was still 91 degrees in Central Park shortly before 4 p.m.
It was the second straight day of midsummer-like conditions in the Northeast, though forecasters said a cooling trend would move in Friday and return the region to more seasonable conditions.
...
Other places where records fell included Hartford, Connecticut, where temperatures reached 94 degrees, and in Providence, Rhode Island, where it hit 93.
In Maine, where records also fell throughout the state, the Department of Environmental Protection issued an air-quality alert through 11 p.m. Thursday.
In Boston, the National Park Service said on Twitter that the Bunker Hill Monument, a major Revolutionary War tourist attraction, was closed to visitors for a time because of the heat.