Last updated December 21, 2019

Earth heads for a top 5 warmest year as the Arctic heats up



 Arctic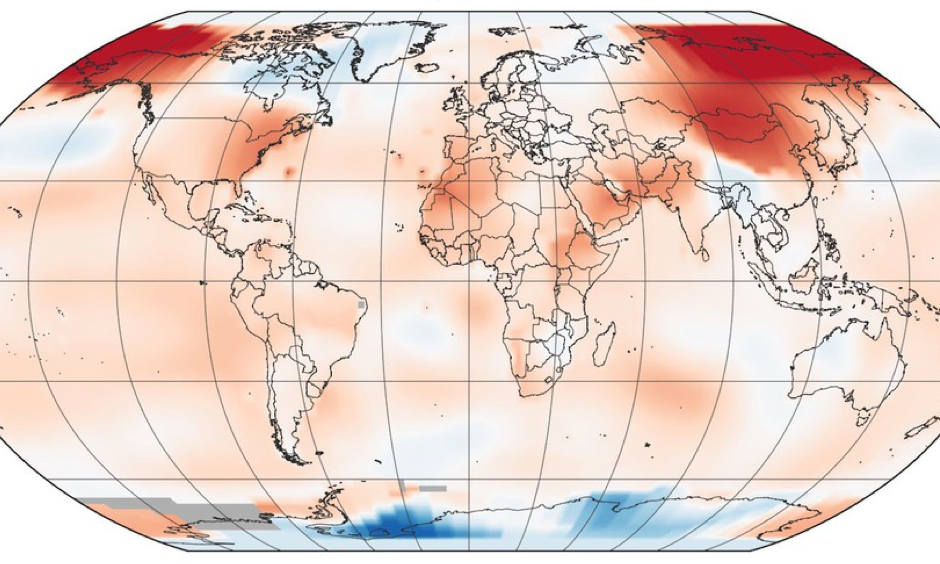 Continued freak warmth in the Arctic helped propel global average temperatures to the second-warmest level on record for the month of April, NASA reported on Monday.
The new findings illustrate how the planet is still setting climate milestones even in the absence of other factors that tend to elevate global air and sea temperatures, such as an El Niño event.
This makes clear the growing influence of human-caused global warming on the planet's climate, month after month, year after year, as the amounts of planet-warming greenhouse gases in the atmosphere continue to rise to levels unseen during all of human history.
...
For April of 2017, the story is dominated by unusual warmth in parts of the Arctic, including across Siberia, parts of China, Alaska and the northwest portions of the Arctic Ocean. Greenland, however, had below average temperatures for the month, though that weather pattern reversed itself in early May. Arctic sea ice tied for for the lowest level on record during the month of April, after setting record lows throughout the fall and winter.