Earth's future is being written in fast-melting Greenland



 Greenland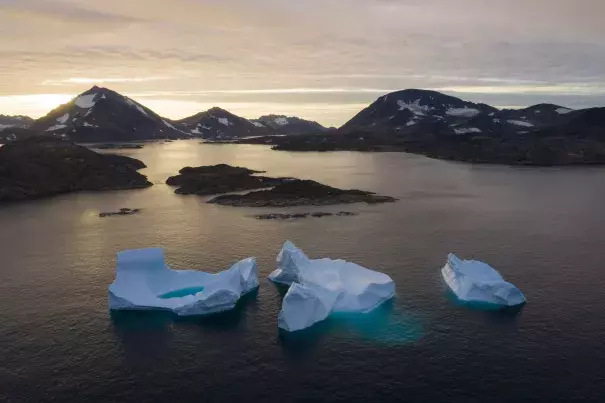 [O]ne of the places hit hardest this hot Greenland summer is here on the southeastern edge of the giant frozen island: Helheim, one of Greenland's fastest-retreating glaciers, has shrunk about 6 miles (10 kilometers) since scientists came here in 2005.
Several scientists, such as NASA oceanographer Josh Willis, who is also in Greenland, studying melting ice from above, said what's happening is a combination of man-made climate change and natural but weird weather patterns. Glaciers here do shrink in the summer and grow in the winter, but nothing like this year.
Summit Station, a research camp nearly 2 miles high (3,200 meters) and far north, warmed to above freezing twice this year for a record total of 16.5 hours. Before this year, that station was above zero for only 6.5 hours in 2012, once in 1889 and also in the Middle Ages.
This year is coming near but not quite passing the extreme summer of 2012 — Greenland's worst year in modern history for melting, scientists report.