Earth's oceans are showing early and surprising record warming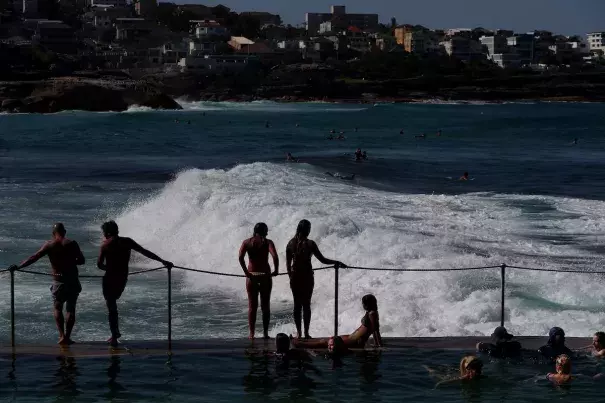 Climate Signals background: Sea surface temperature has increased as the amount of heat absorbed by the oceans has surged in the past few decades, causing marine heat waves and contributing to more intense storms, sea level rise, sea ice melt, and widespread ecosystem change.
---
Article excerpt:
Earth's ocean temperatures have risen so fast in recent weeks that one indicator shows surface waters have already reached their highest temperatures on record — a worrisome sign ahead of a predicted El Niño climate pattern that could further accelerate planetary warming.
Around mid-March, ocean-temperature monitoring data shows that average surface water temperatures surpassed 21 degrees Celsius (about 70 degrees Fahrenheit) around the globe, excluding polar waters, for the first time since at least 1981, when the data set originated. That is warmer than what scientists observed at this time of year in 2016, when a strong El Niño drove the planet to record warmth.
The conditions are surprising and alarming to some meteorologists and climate scientists, although they say it is far too early to assume that a record year of oceanic or planetary warmth is ahead.
The data suggests, at least, that the planet, already beset with extreme warmth, is entering an expected stretch of accelerating heat.
You can read the rest of this article here: www.washingtonpost.com/weather/2023/03/21/ocean-temperatures-record-warm-climate/