Eastern Storm May Become a Bomb Cyclone, But Will Produce More Rain Than Snow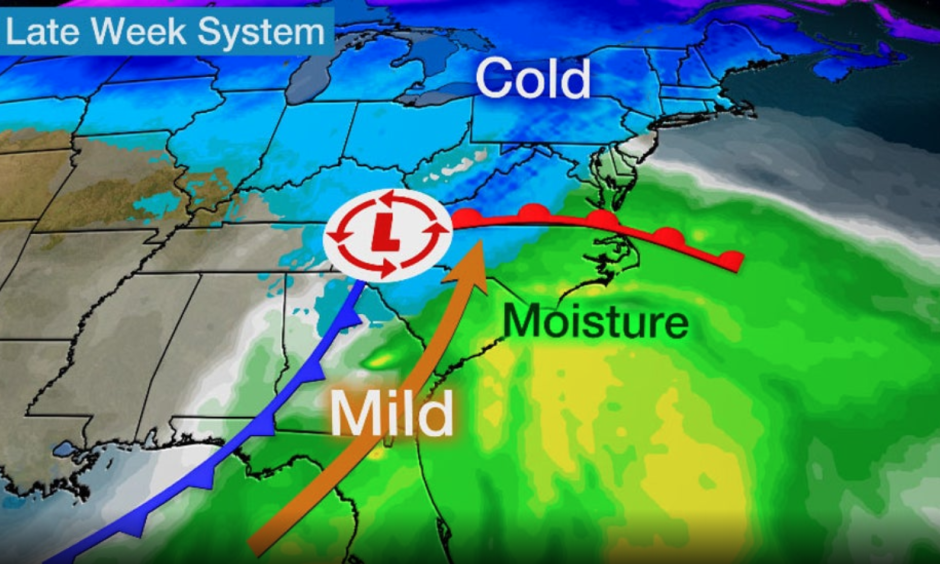 Signals Summary: Bomb cyclones are rapidly developing low pressure systems that are primarily fueled by the contrast between warm and cold air masses. Climate change is linked to unusual jet stream behavior as well as many other factors that can affect storm activity and increase storm intensity, as seen with the bomb cyclone that hit the Central Plains in March of 2019.
---
Article Excerpt: An Eastern storm may become a bomb cyclone this weekend, but its track will produce more rain and wind than snow for much of the Northeast.
...
Computer forecast models suggest the storm could undergo bombogenesis, a term meteorologists use for low-pressure systems whose central pressures plunge at least 24 millibars in 24 hours or less. One such bomb cyclone swept into the West Coast two days before Thanksgiving.